Our class learned about the science of germ transmission! Then we practiced hand washing techniques to test how to remove the germs. The "germ powder" glowed under the black light, and the students were able to be germ detectives in the classroom!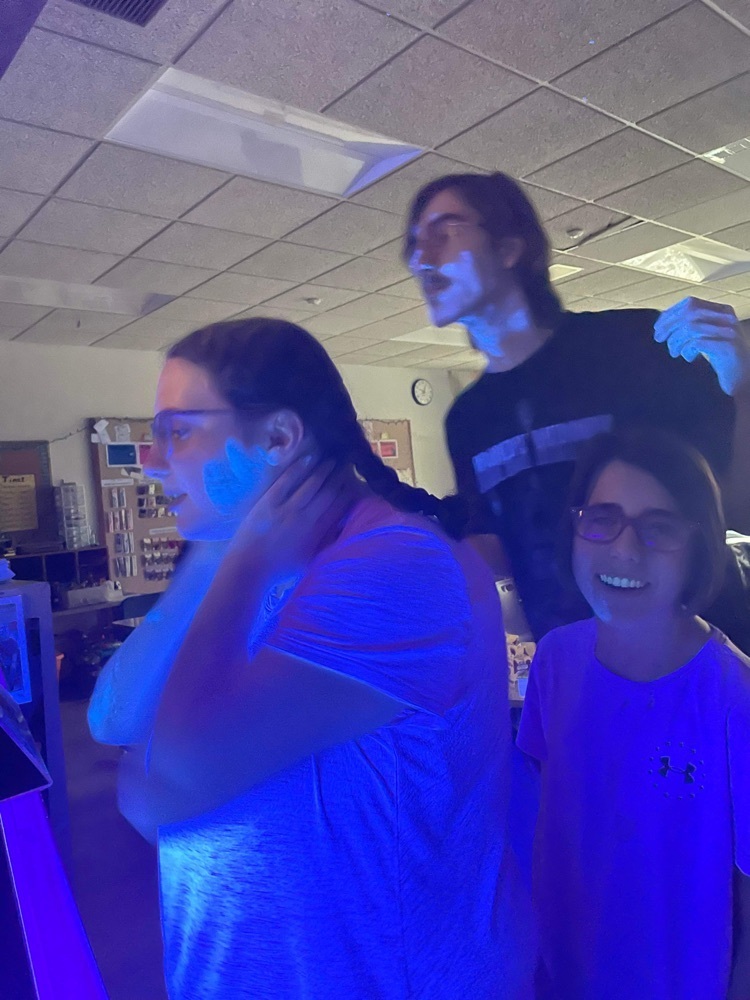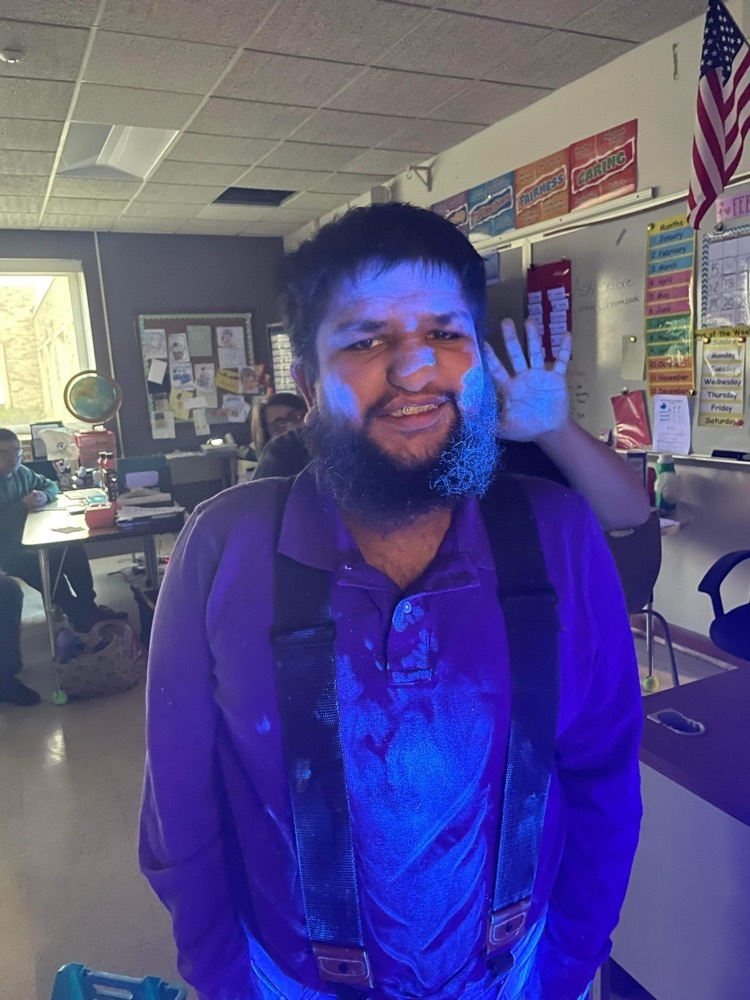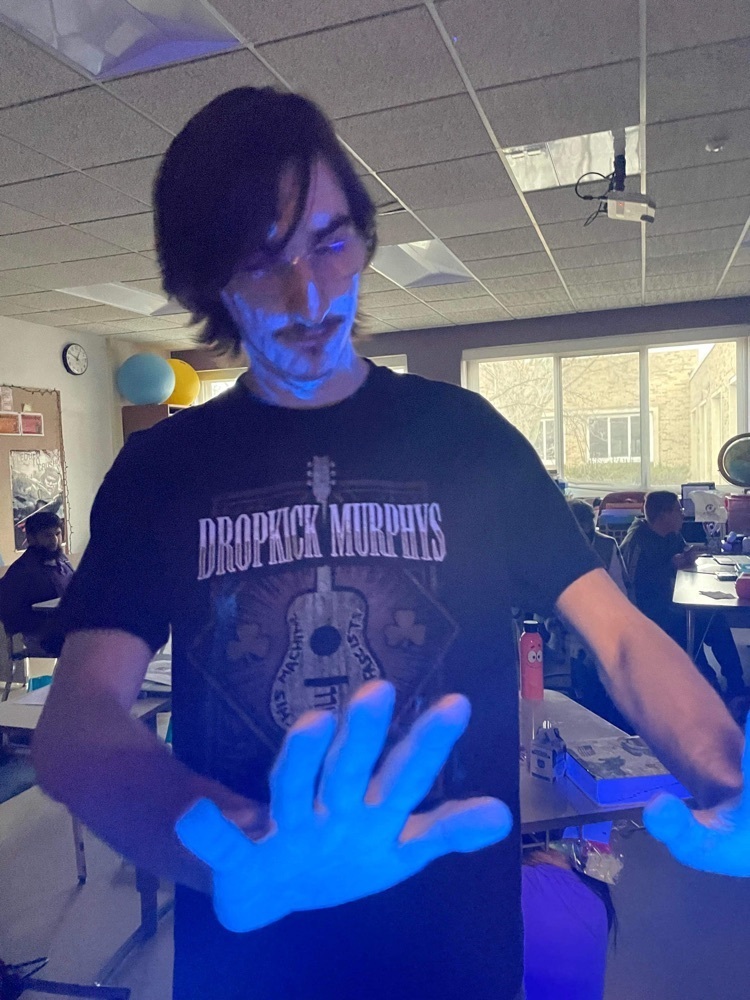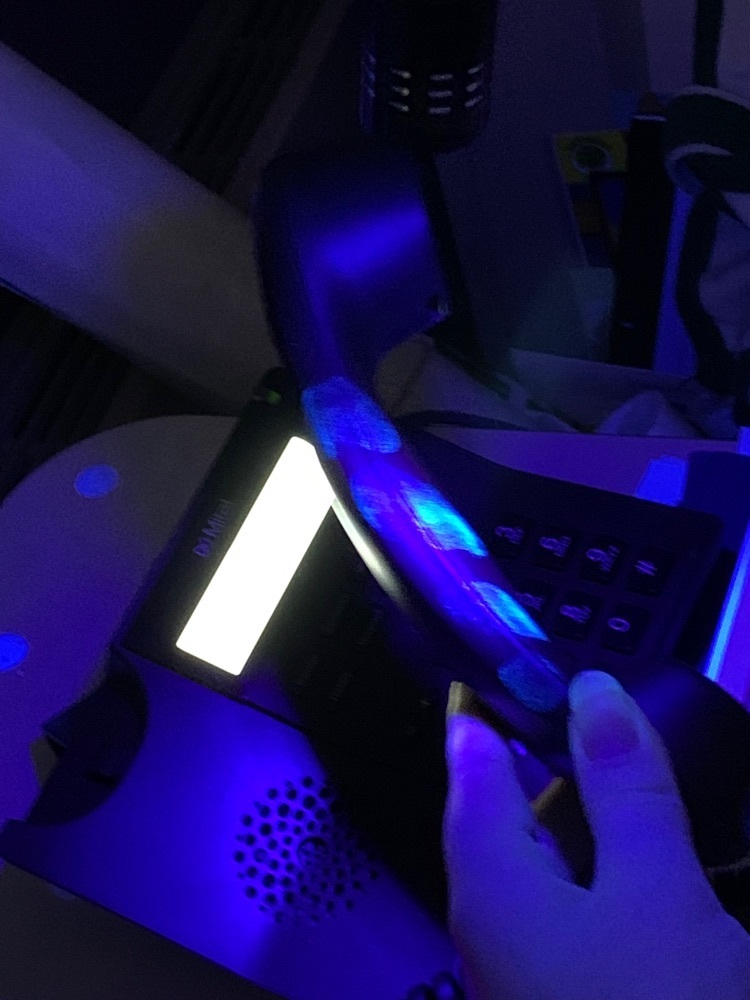 Our school social worker, Mrs. A. Oliver, does an amazing job supporting students, families and staff members alike! It is not uncommon to hear, or say, did you ask Mrs. A. Oliver? We are so lucky to have her and all the knowledge and support she shares on a daily basis!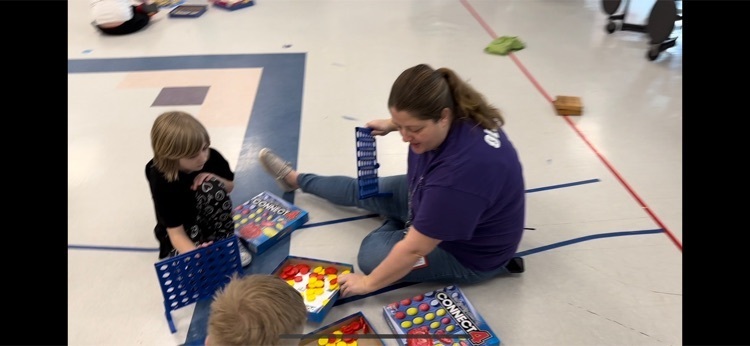 Students in Mr. Portelli's PE class receive instruction on Hands-Only CPR.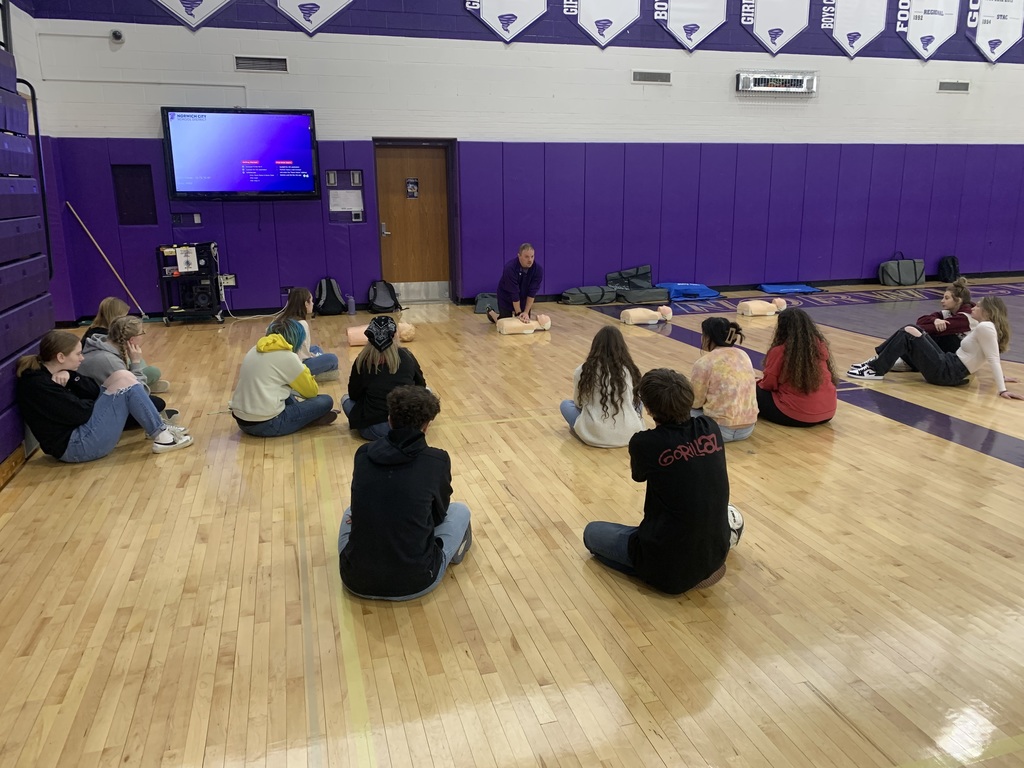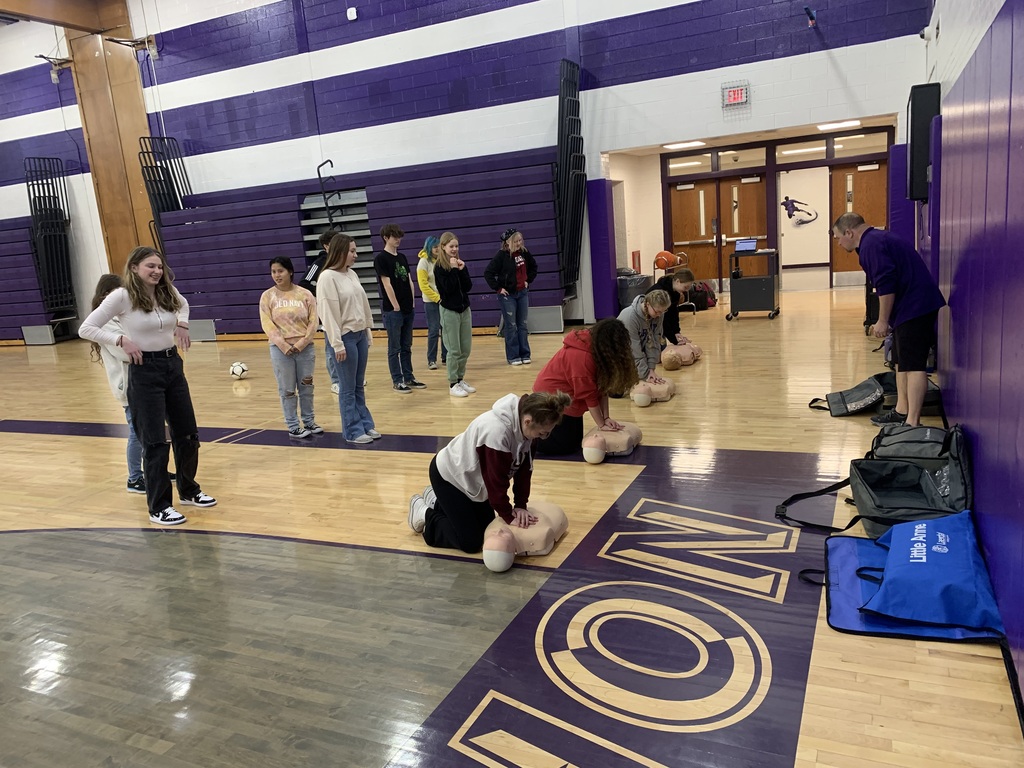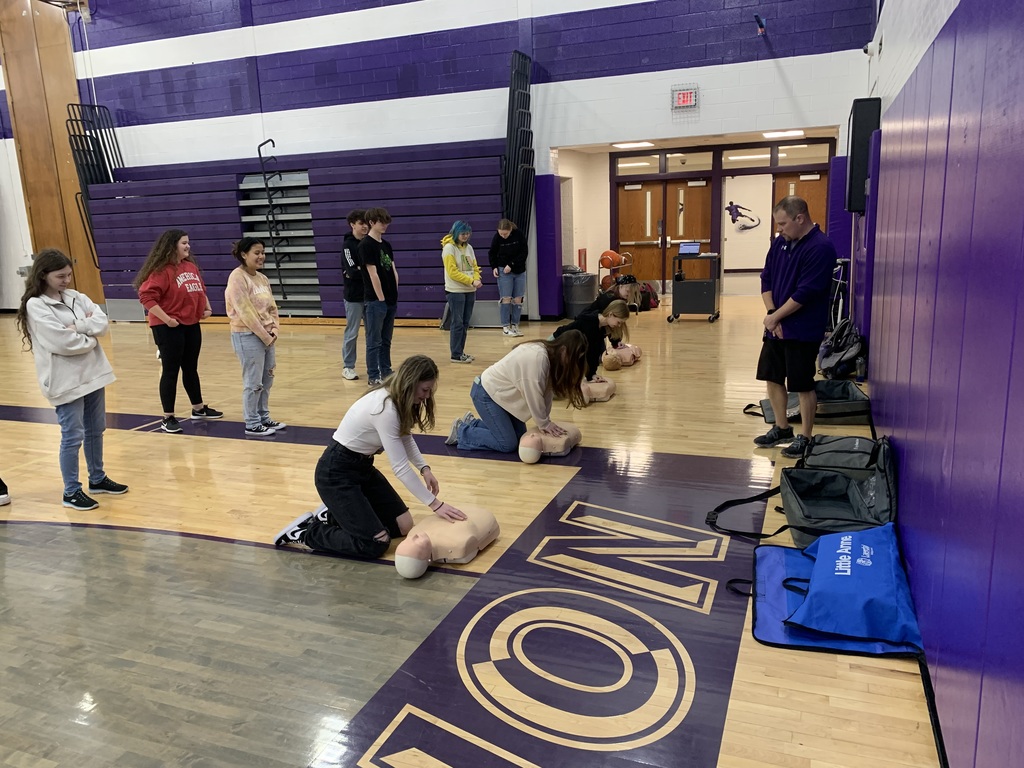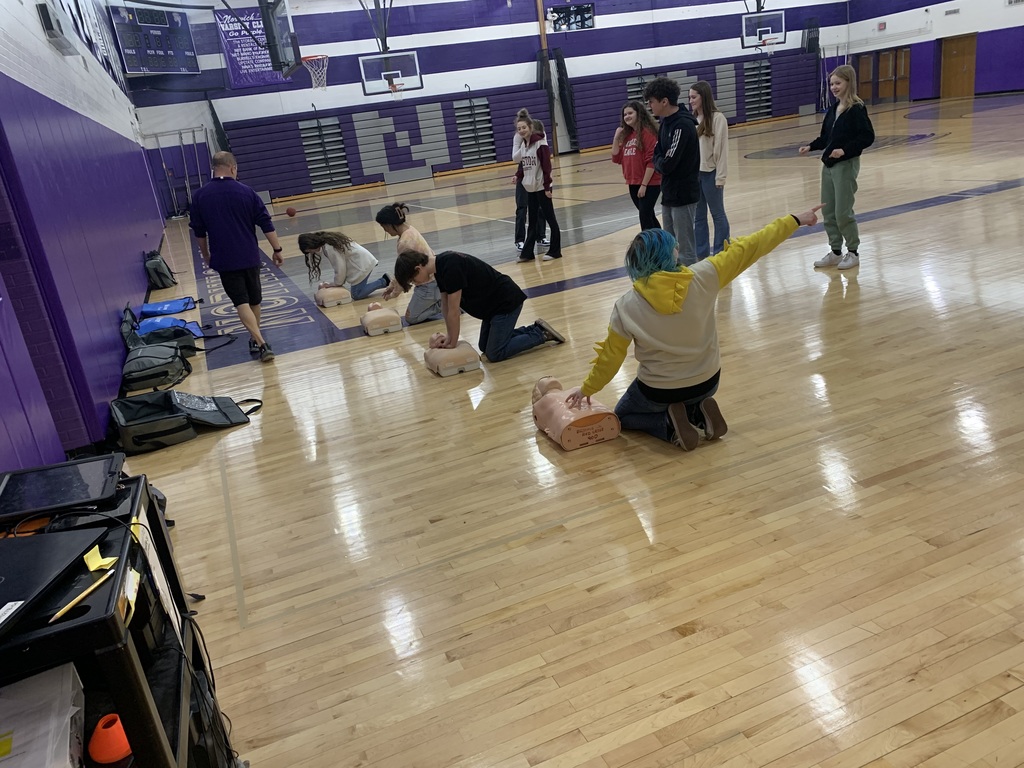 Attention All! Come join Guernsey Memorial Library for a morning of fun with Stone Soup! When: Saturday, April 15th: 10 am - 12 pm Where: Guernsey Library, 3 Court St. Norwich Click the image for more information!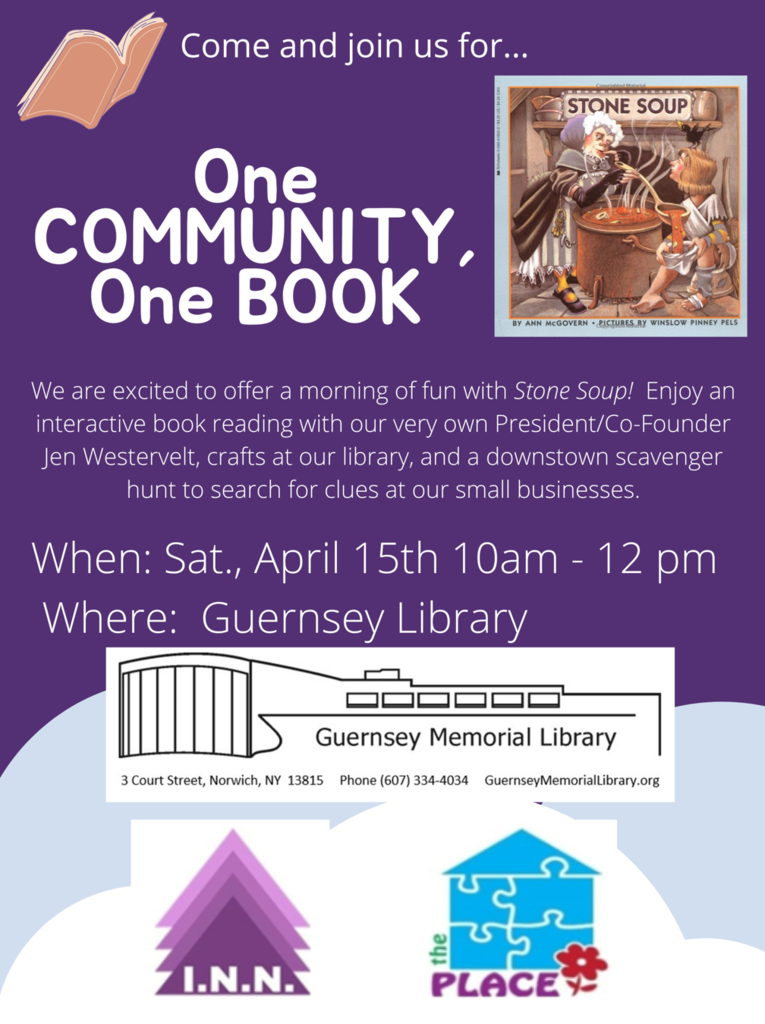 Chenango Arts Council and NHS Art educators are pleased to announce the winners of the 2023 CASA Student Art Show, Chenango Music Scholarships, and Lucy Funk Scholarships. Congratulations to all the students exhibiting in this year's wonderful show! We look forward to seeing you at the opening reception tonight, March 10, 2023 beginning at 5:30 pm! ATTACHED IS ALL AWARDS. NHS won the entire drawing category and OVERALL BEST IN SHOW!!!!!! 2 of our students were also awarded scholarship's!!!!! Drawing 1st Place: Jim Carrey Artist Adrianna Palmer Teacher Ms. McCormack School: Norwich 2nd Place: Marbles Artist: Katie Zieno Teacher: Ms. McCormack School: Norwich HONORABLE MENTION: Monastery of San Juan de los Reyes Artist: Caiden Lewis Teacher Ms. McCormack School: Norwich Best In Show: Joker Artist: Adrianna Palmer Teacher Ms. McCormack School: Norwich Chenango Music Scholarship: Elspeth Hunter Norwich High School Lucy Funk Scholarship: Caiden Lewis Norwich High School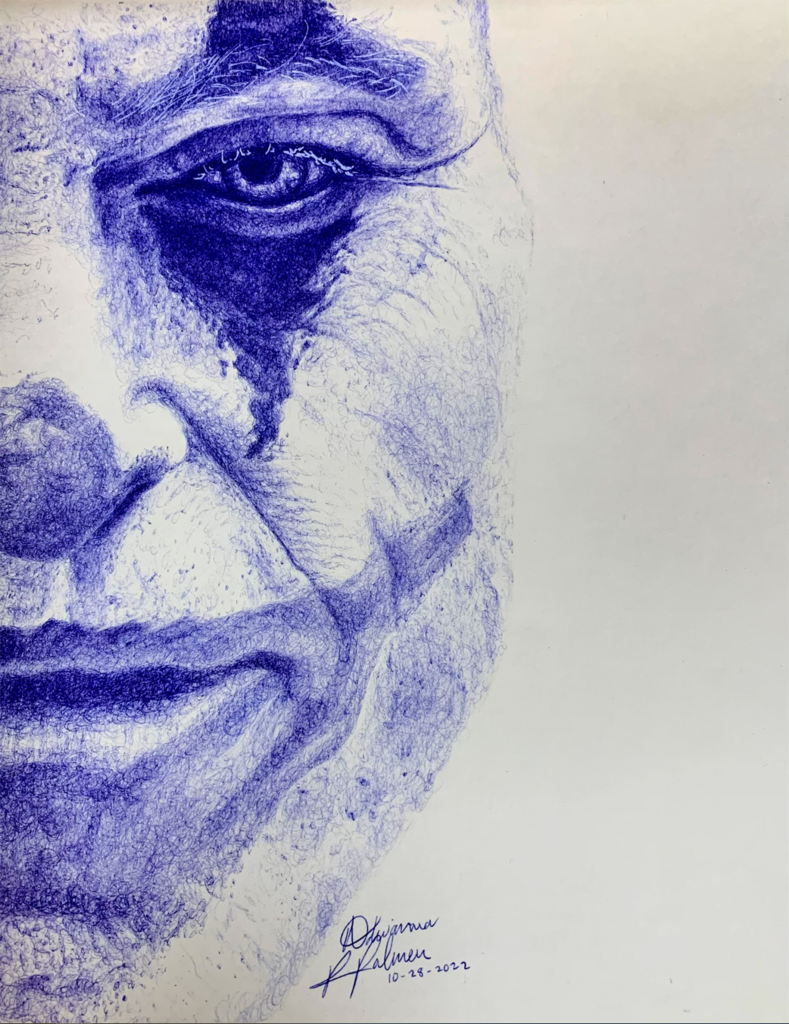 Attention Guardians! Spring Elementary Open House is Thursday, March 30, 2023! Gibson Primary: 5:00 - 6:00 p.m. Perry Browne Intermediate: 6:00 - 7:00 p.m. Please click on the image for more details! Hope to see you soon!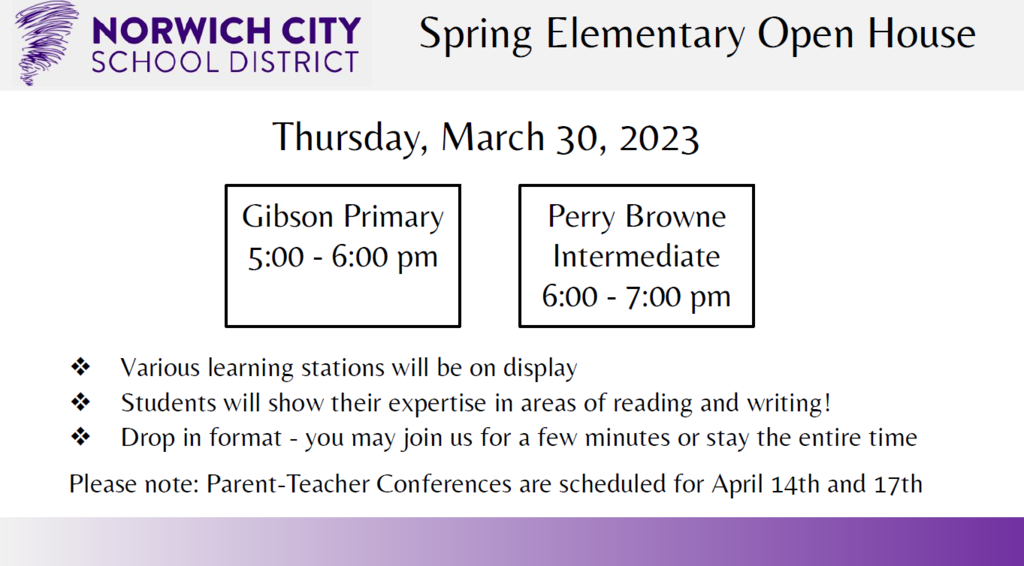 In honor of National School Social Worker Week, we celebrated Perry Browne's very own Mr. Storch. His positive demeanor and kind heart have been a welcomed addition to Perry Browne. Thank you for all that you do to support our students!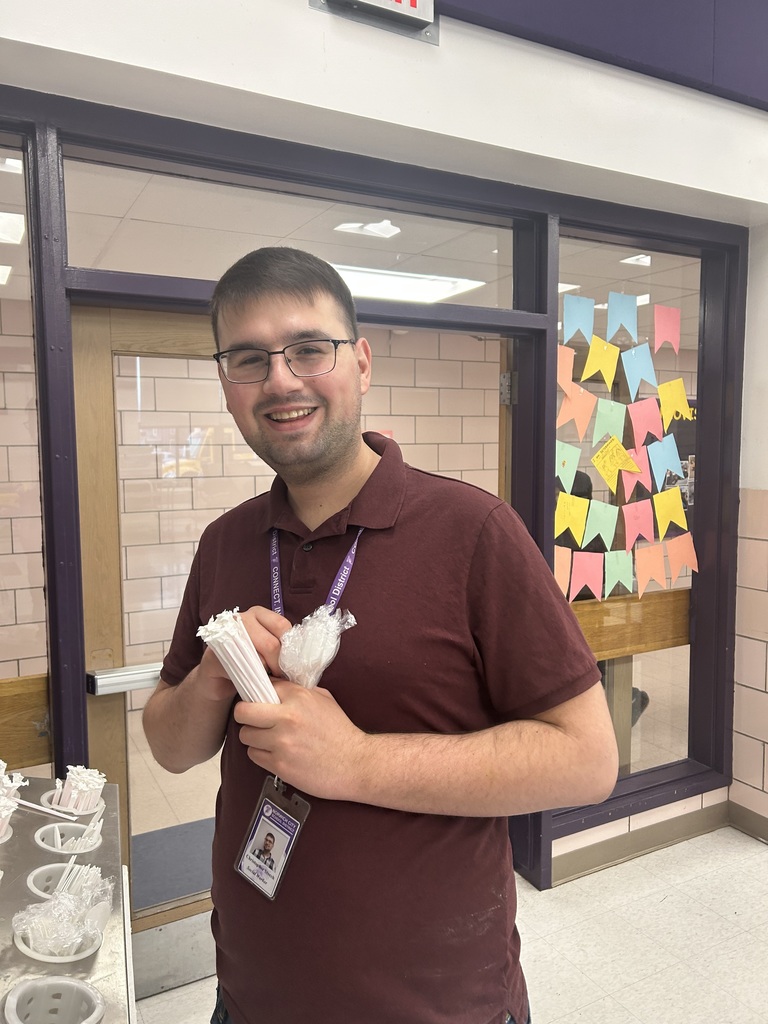 CARE Program, Biology class this week is investigating & designing experiments to explain "Why do red blood cells appear larger after being exposed to distilled water?" They are collaborating in teams to develop their best explanation based on their evidence and justification.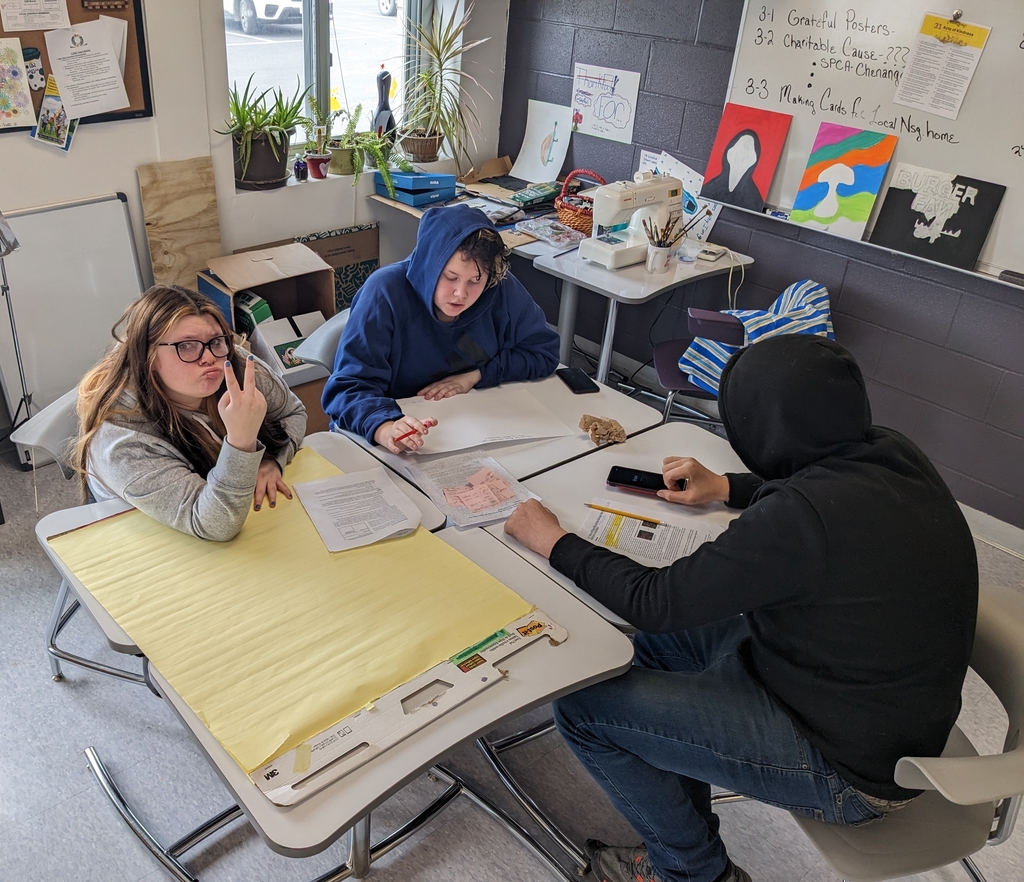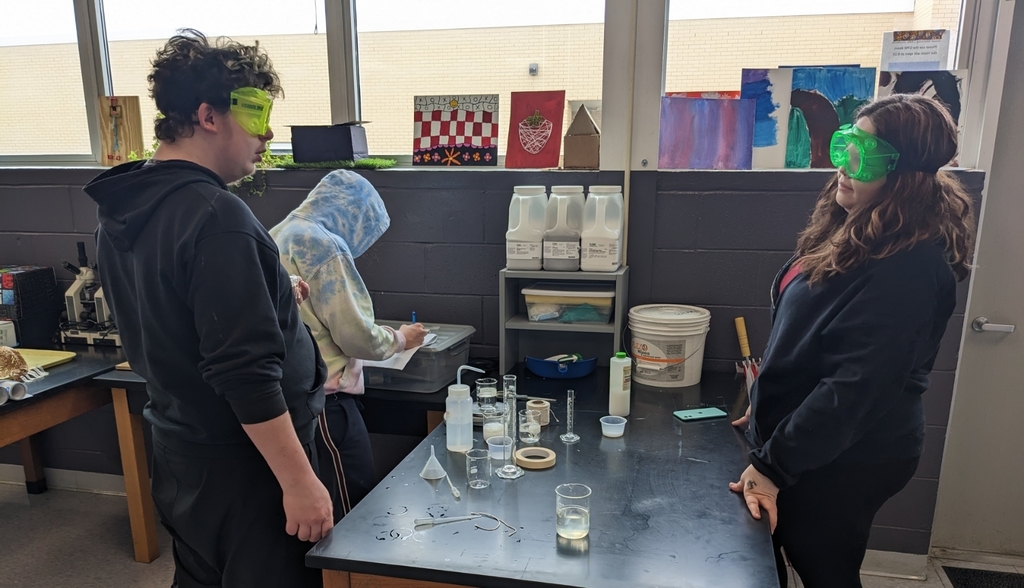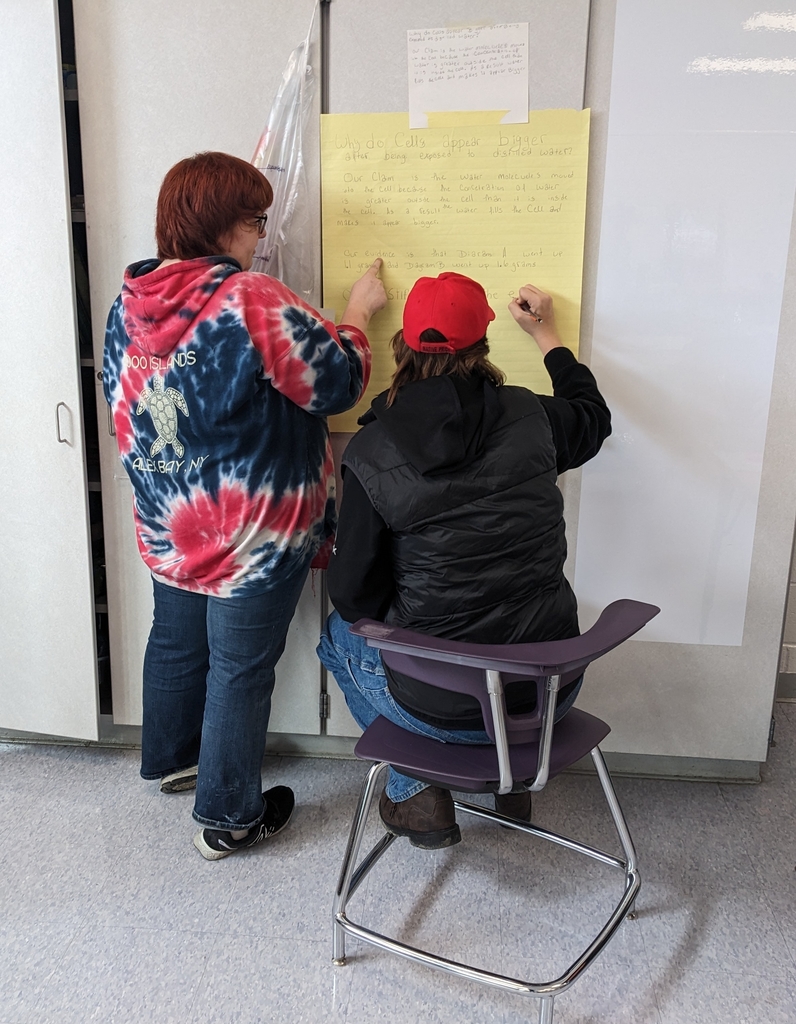 Substitute Teachers Wanted! * Flexibility * Fulfilling Career * Impact on students * Join our team as a substitute teacher at $130/day for uncertified teachers and $150/day for retired/certified teachers. Visit
www.norwichcsd.org
for more information or call 607-334-1600 x5504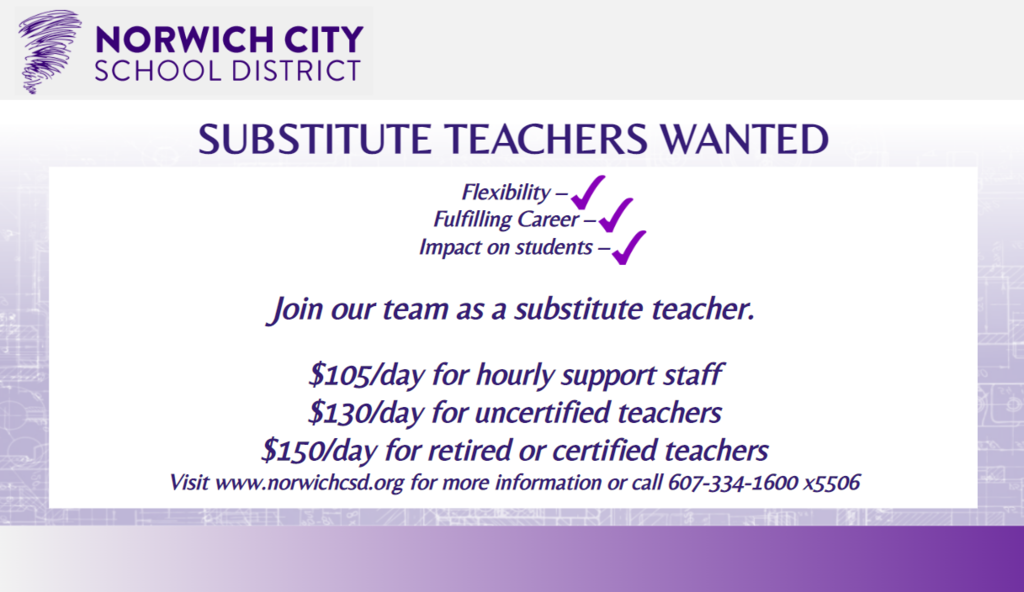 Norwich High School Daily Bulletin for March 10, 2023. Today is a White Day!

The best "gift" we can give our children is the gift of additional programs. Programs in reading support, math, physical education and student personal responsibility/growth are possible at Norwich City School District thanks to your support of our fundraisers. If you have not yet participated in the fundraiser or can make additional sales, please know that your help now could not come at a better time. Thank you in advance for your participation in the fundraiser! P.S. We will hit our fundraising goal if your family sells just 10 items through the catalog or online at
www.ShopFund.com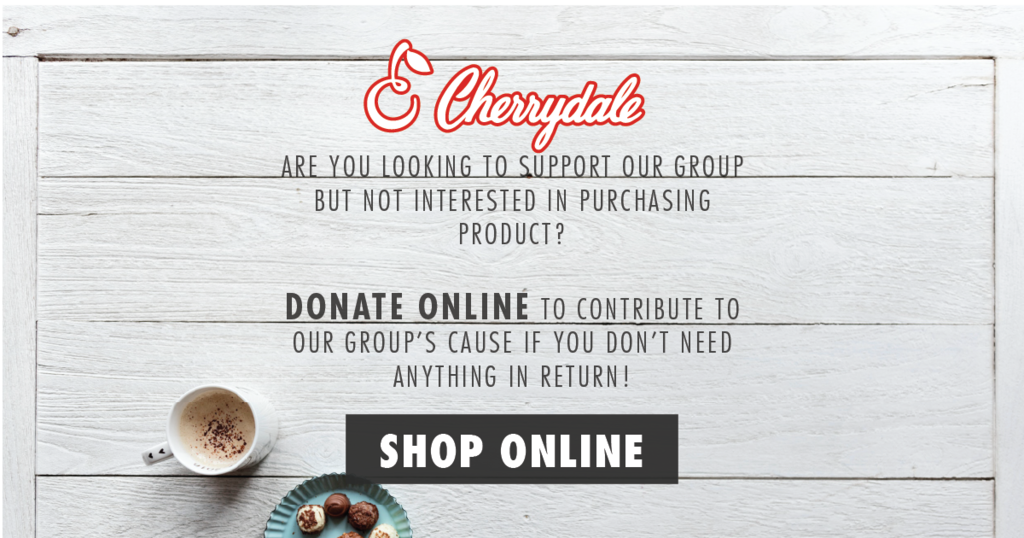 Twice a week we will be spotlighting two of our top 10 Seniors. Our Senior today is #4 Drew Brooks!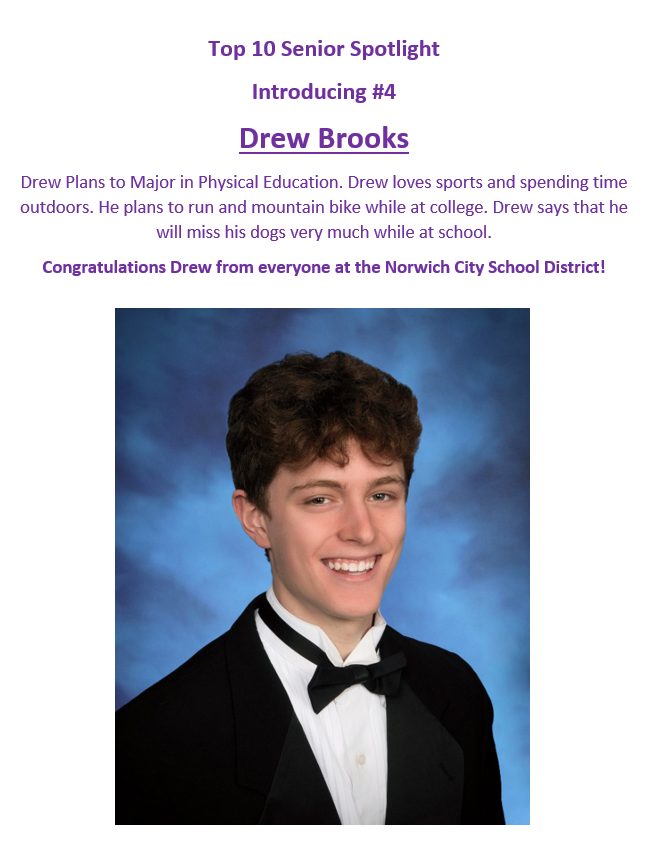 Custodians Needed! NCSD is now offering a shift differential for second shift cleaners! NCSD offers an excellent benefits package to include health, dental, and vision coverage. In addition, NYS reduced the vesting period from 10 years down to 5 years in order to be eligible for NYS pension. For more information go to
https://www.norwichcsd.org/page/job-opportunities

Norwich High School will be offering Driver's Education!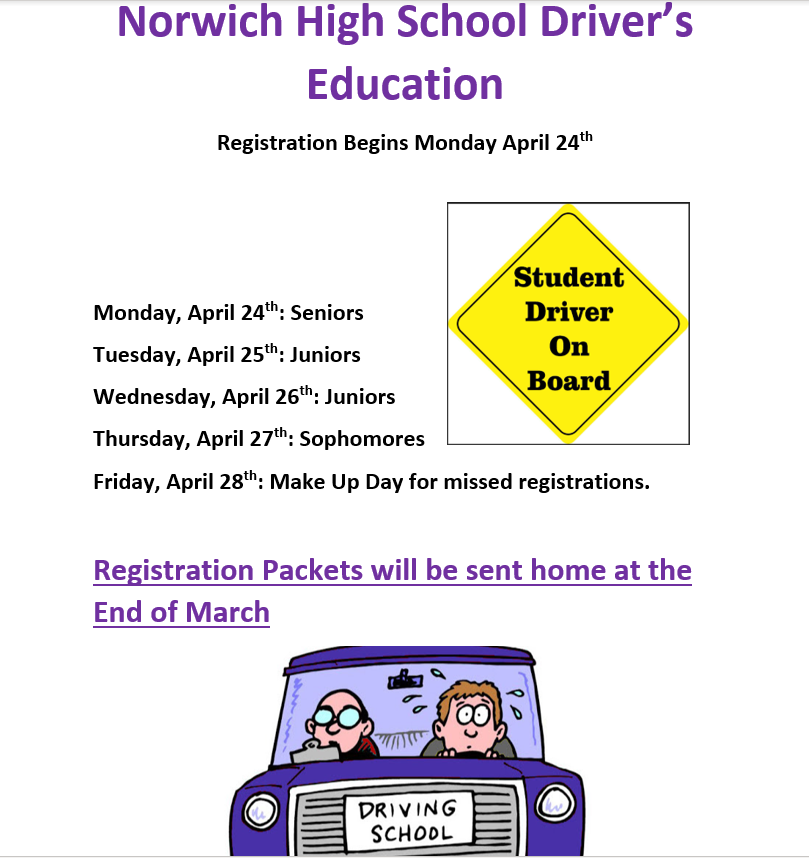 Norwich High School Daily Bulletin for March 9, 2023. Today is a Purple Day!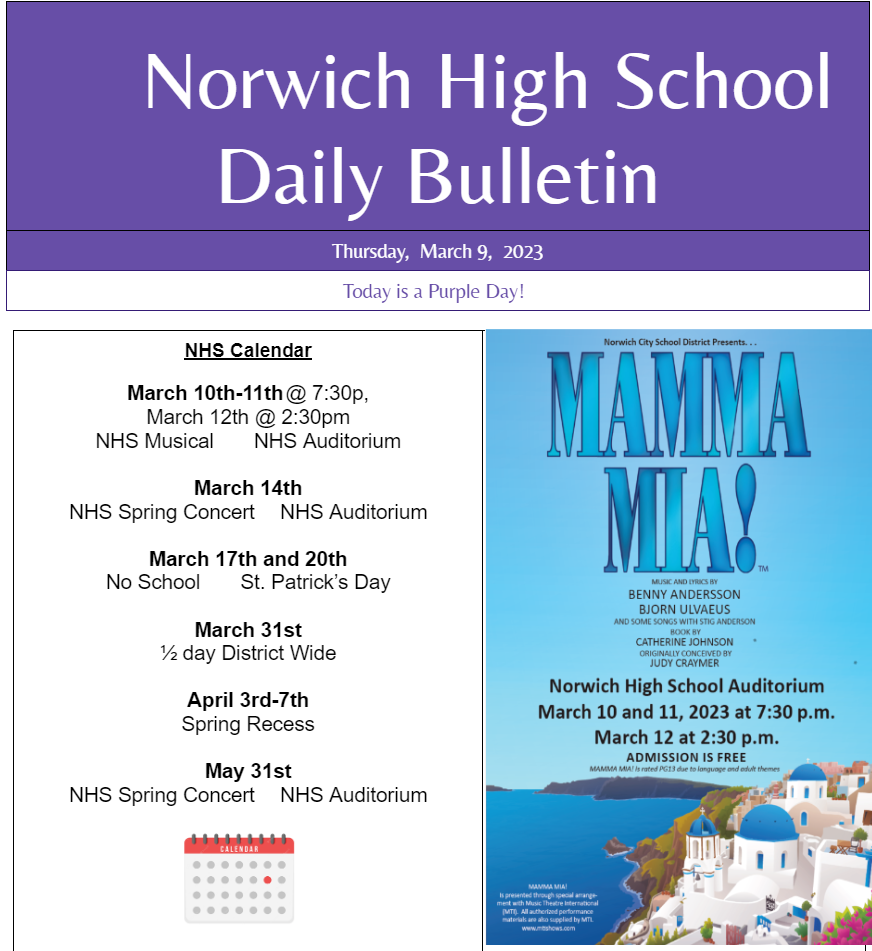 Attention students planning on taking the SAT's, please see the following updated information!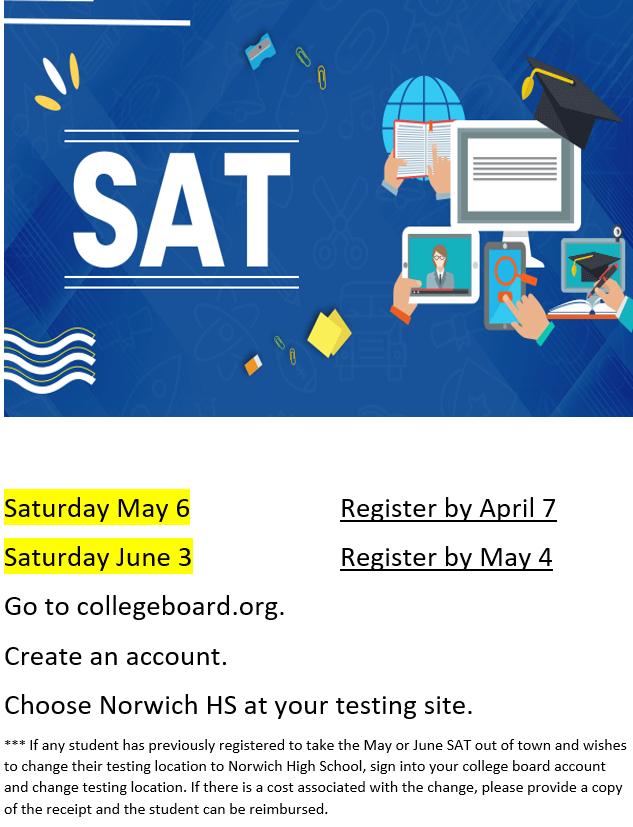 A quick reminder to Register your student(s) at
www.FundPrizes.com
and share the fundraiser though your student dashboard. Our Personal goal is to have 50%+ of our students register and share the fundraiser so that our school will be entered in for a chance to win an additional $2,500! When you share with friends & family to get 5+ online supporters we will reach our goal. Thank you!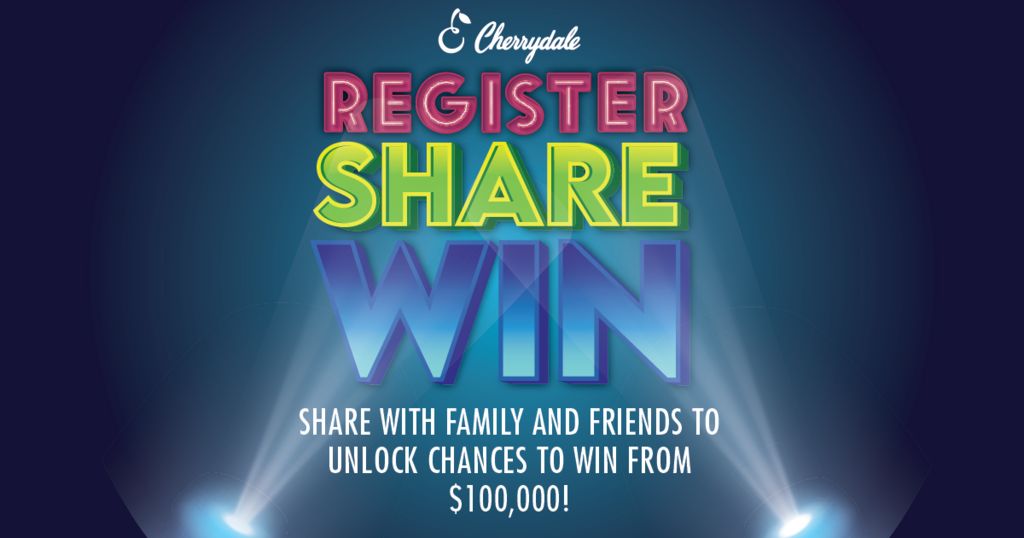 Save those bottles and cans!! Help Support the NHS After Prom Party!! Junior parents and students - save the date (Sun. 3/19)- we will need lots of hands to pick up!! This event will not be successful without you!!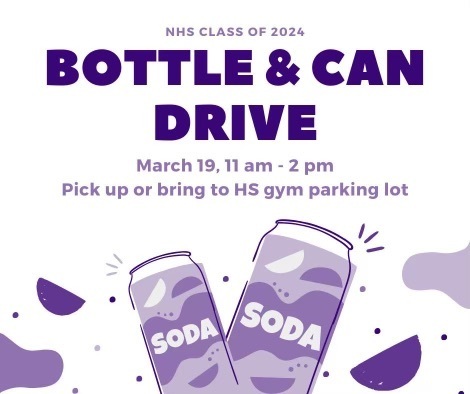 Urgent message from the Principal's Offices: The Norwich Purple Tornado Parent Teacher Student Association (PTSA) has started our spring fundraiser and your involvement is needed now more than ever! Money raised from this fundraisers directly impacts your child by providing education beyond strict fundamentals. In our classrooms in particular, indoor recess toys and activities were provided by funds raised in the Fall. These items were not part of the school district's budget but with your help, we were able to raise funds to provide amazing opportunities of play for your child. Please know that your assistance this year will make a huge difference! Take just a moment to visit
www.ShopFund.com
where you can easily share your fundraiser with friends and family! Thank you in advance for your participation in the fundraiser! Sincerely, Mrs. Oliver - Stanford J. Gibson Primary School Principal Mrs. Gilbeau - Perry Browne Intermediate School Principal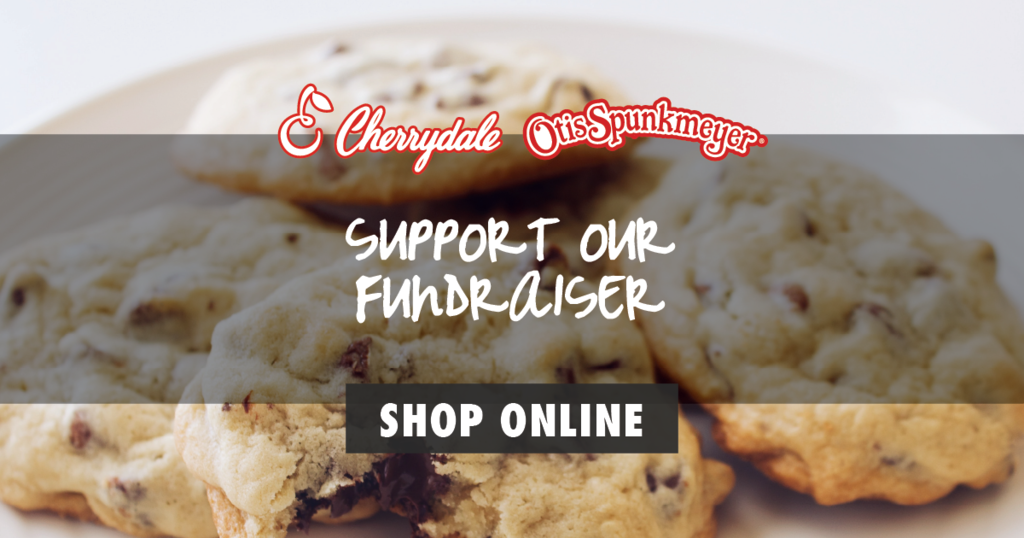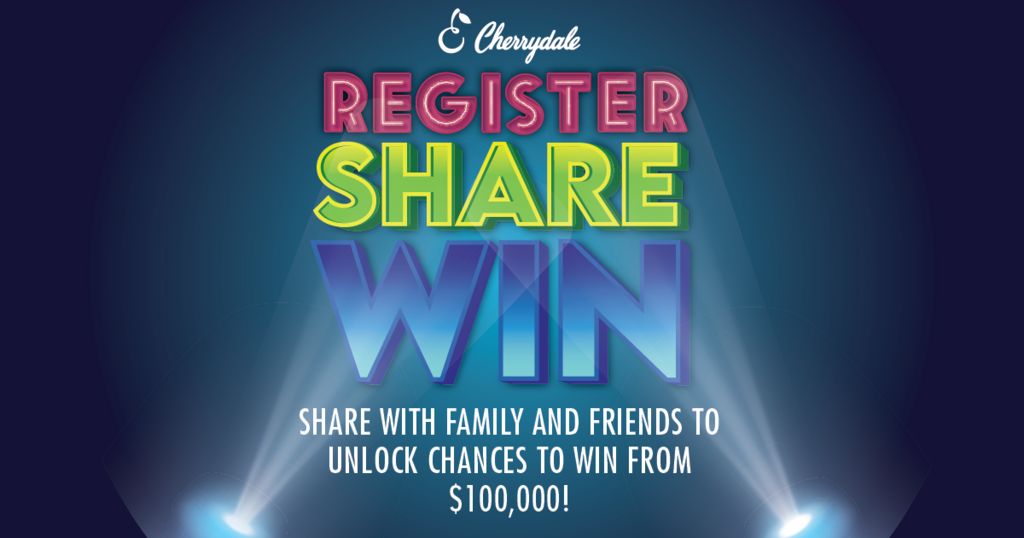 March Madness Reading Club is in session at Perry Browne. Students are loving the extra time spent reading after school. :-)