This is a reminder that grades 6-12 will be on a 2-hour delay on Tuesday, January 18th for a professional development morning for our staff. All BOCES CTE students should ride the PB bus into school. The bus will leave for BOCES in the morning at normal time (8:25-8:30).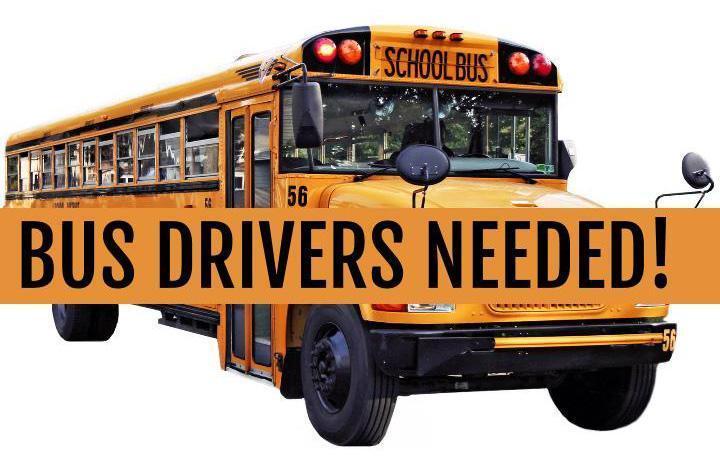 Coffee Shop pics!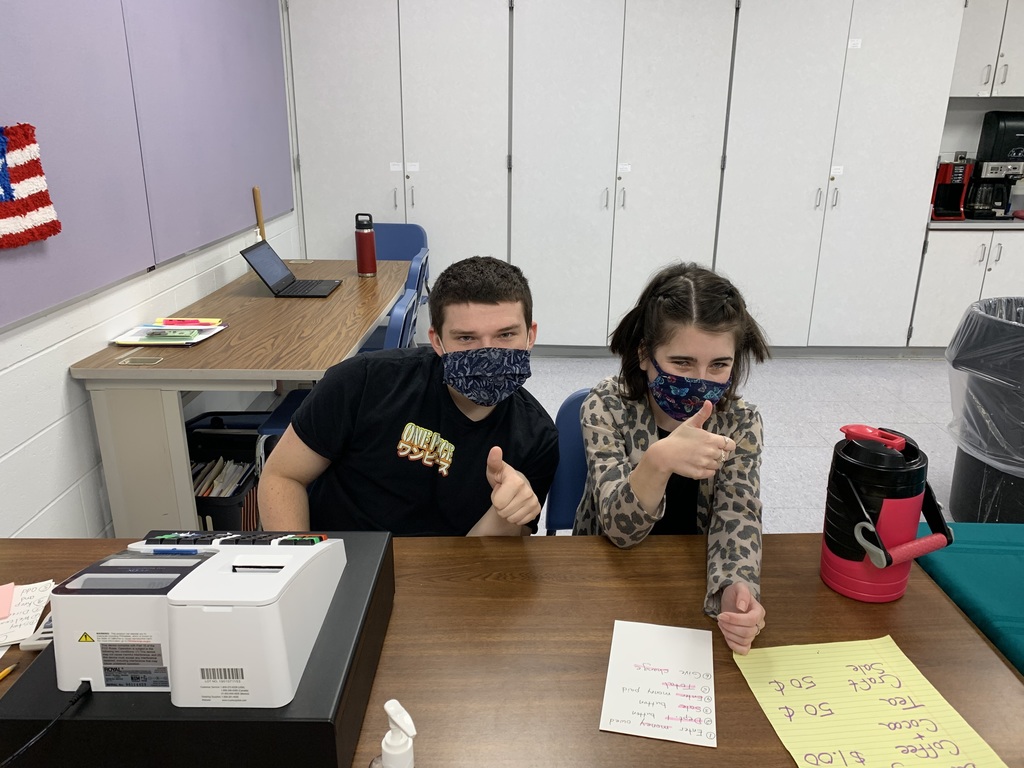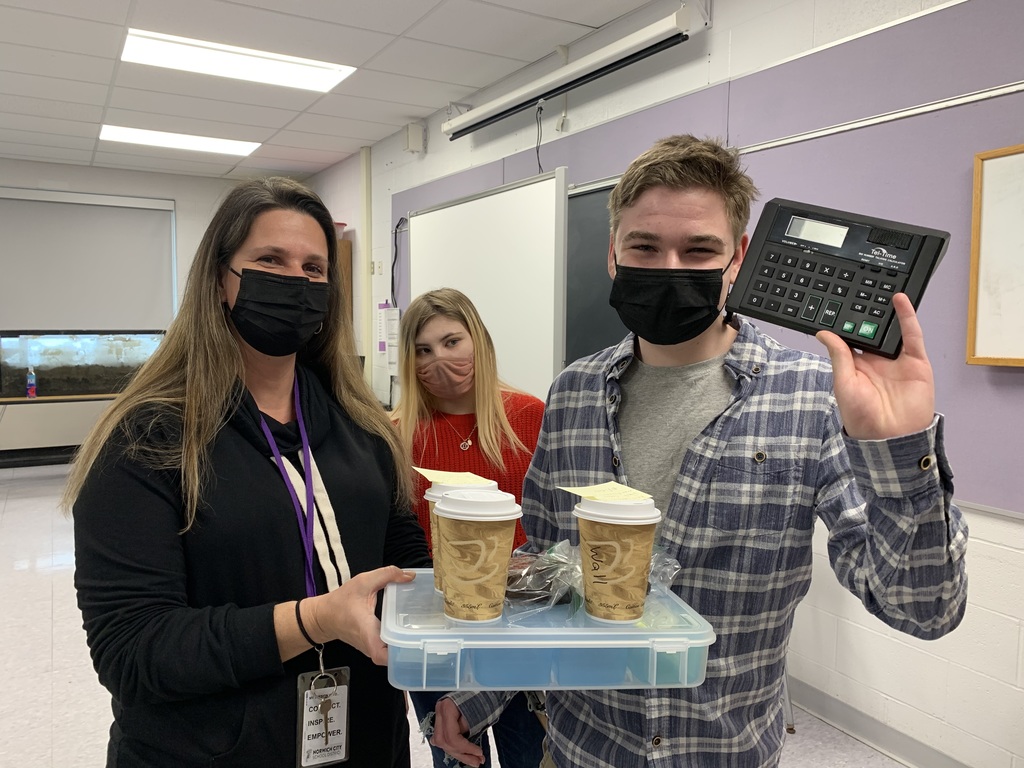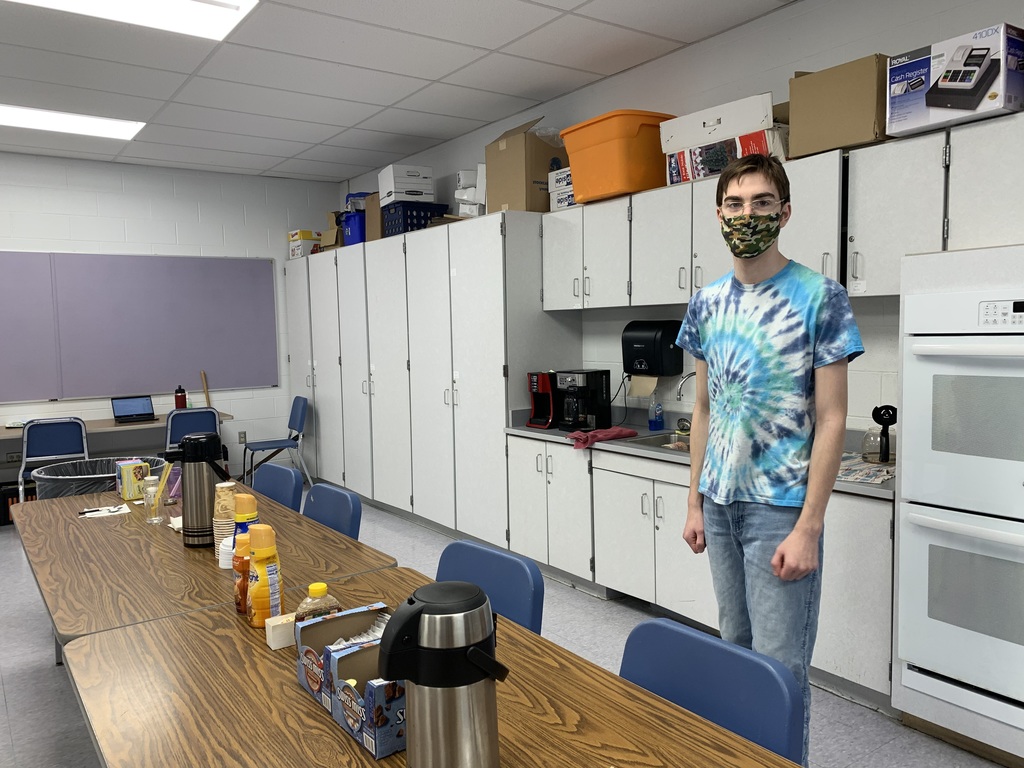 Mrs. Gates' Second Grade class had fun today performing a Readers Theatre called "Snowflakes"!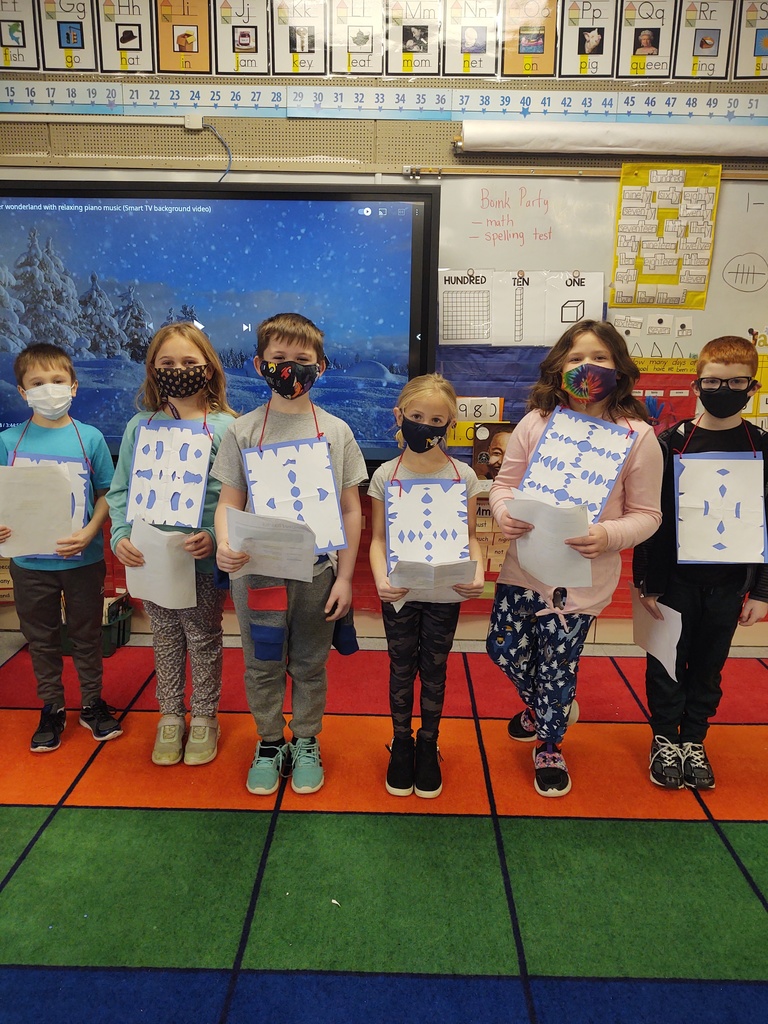 Our Third graders are very focused in math class. We are working on area; using square inch tiles to create different combinations of length and width to place on grid paper.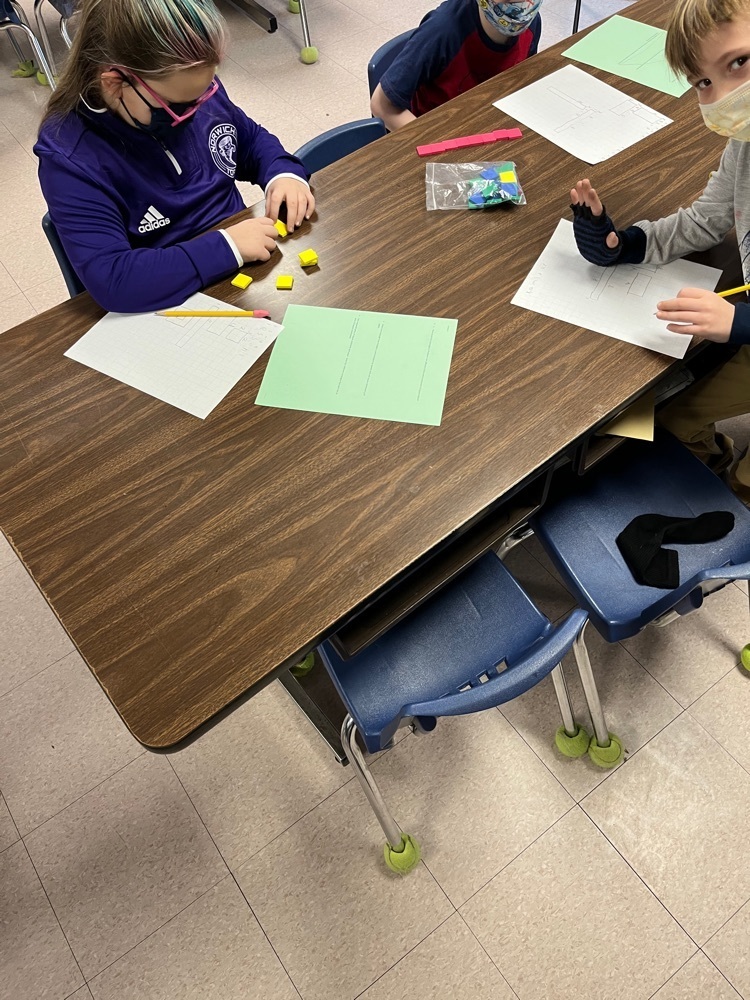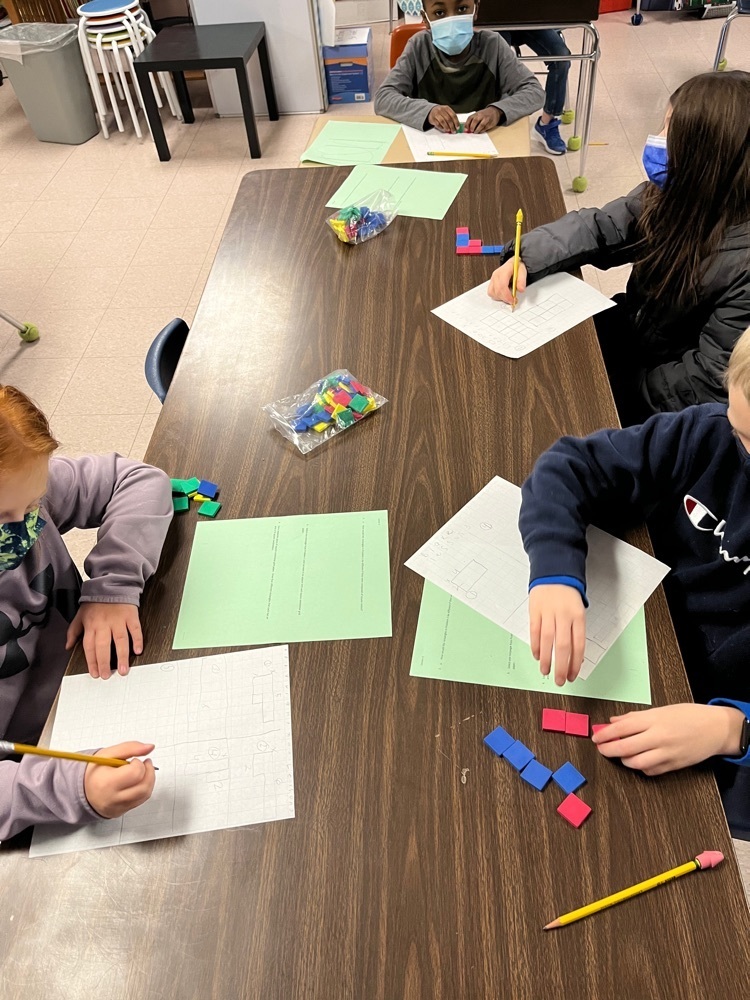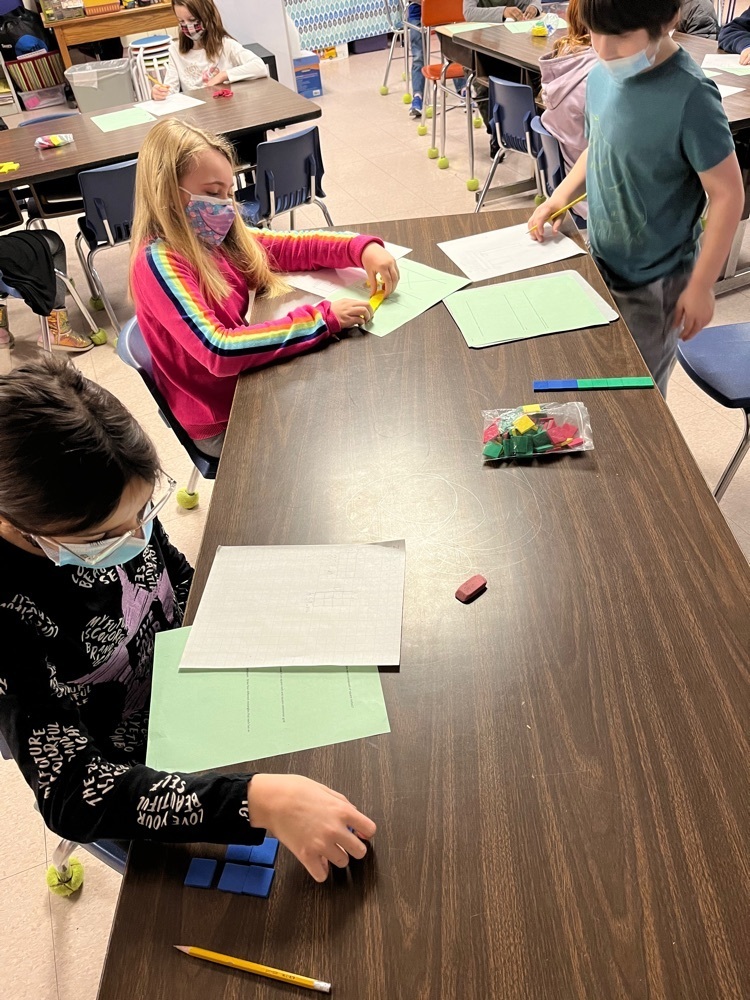 Tuesday, January 18th will be a 2 hour delay for students in grades 6-12, as our staff engages in an exciting and impactful professional learning experience. If your child rides a bus, their pickup time will be 2 hours later, and our doors will open for learning at 10:15 am. Remember this delay only impacts students in grades 6-12, on Tuesday, January 18th.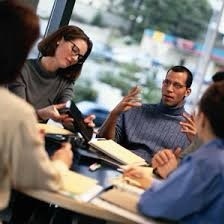 The High School Life Skill's class has a great time operating their weekly Purple Tornado Coffee Shop each week! Students are able to practice real-life skills such as baking, making coffee, counting money, making change, interacting with customers, and keeping a clean work environment. Money earned goes towards classroom needs, community donations, and saving up for a Spring field trip!
Ms. Challan, Mrs. Hartman and Mrs. Heinly's 2nd grade pod has welcomed in the new year and winter weather with some activities!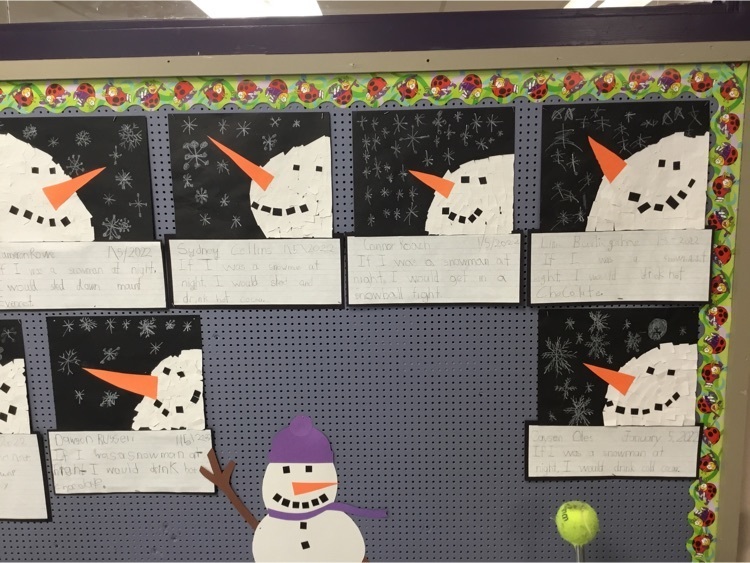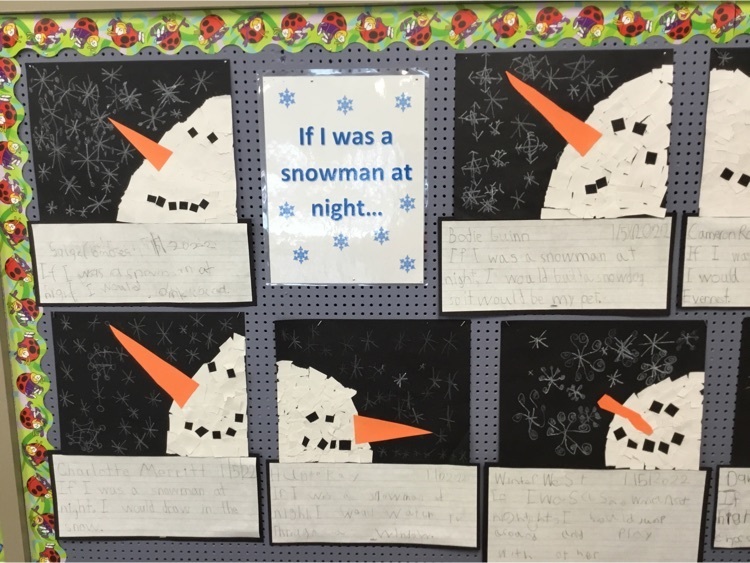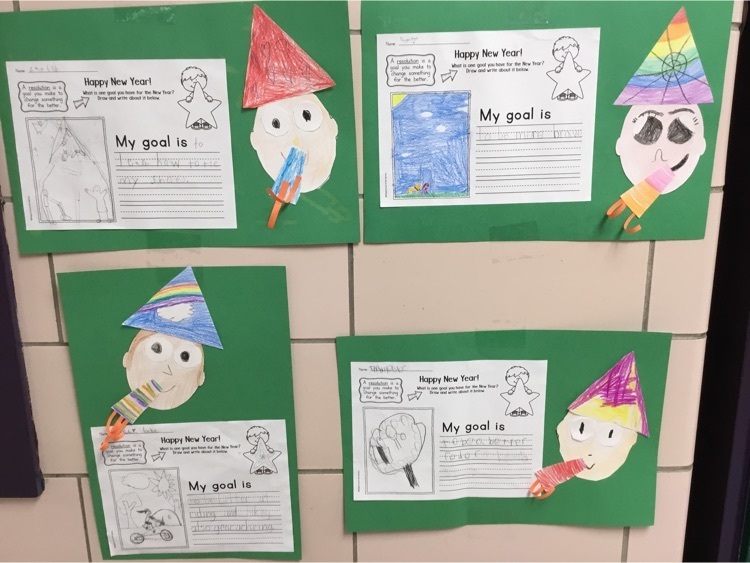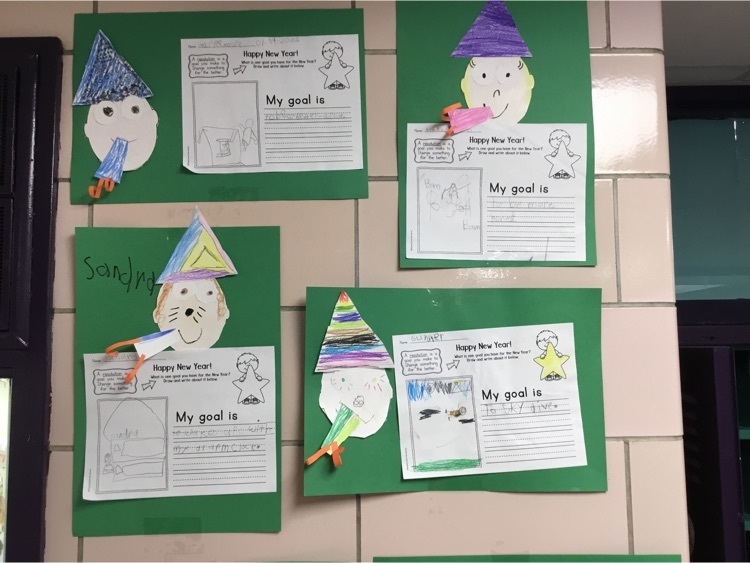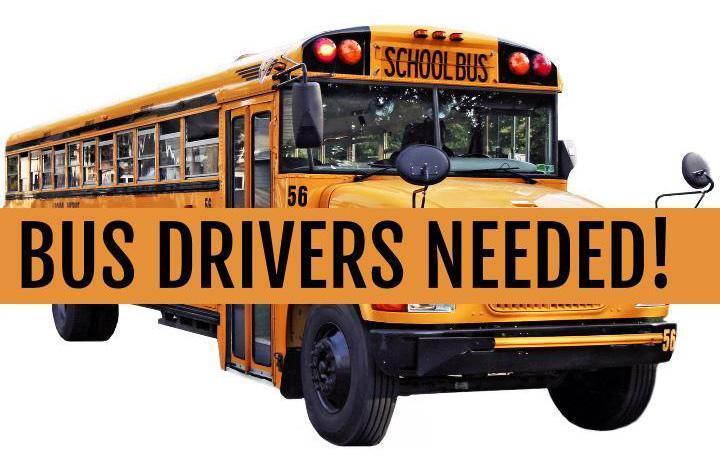 In Mrs.Lawrence's class we have been talking about groups of 10 ones and some more ones. Here they are working in pairs counting different sets of objects to see if they have a set of 10.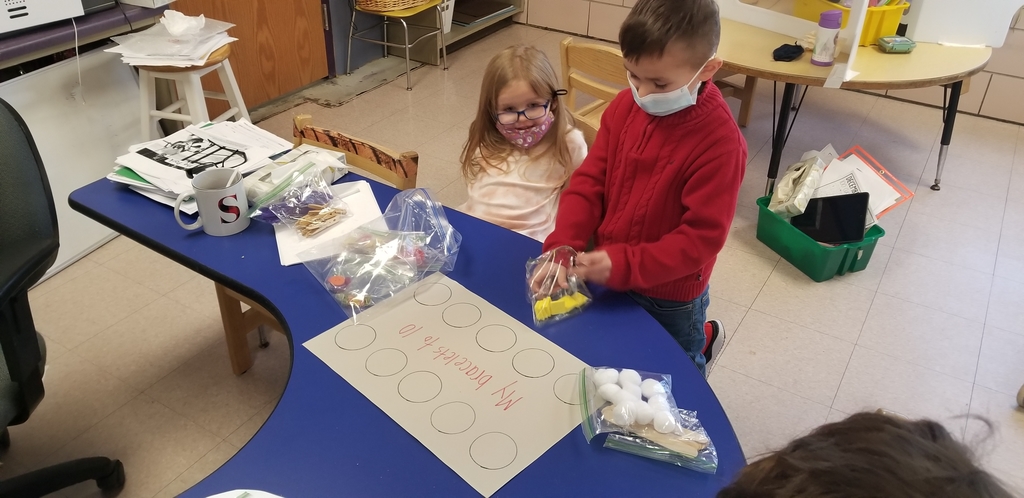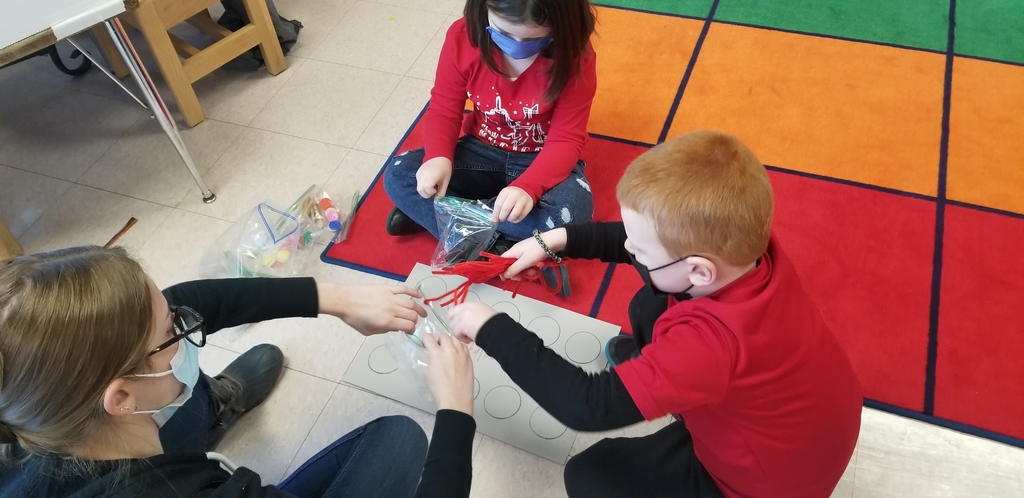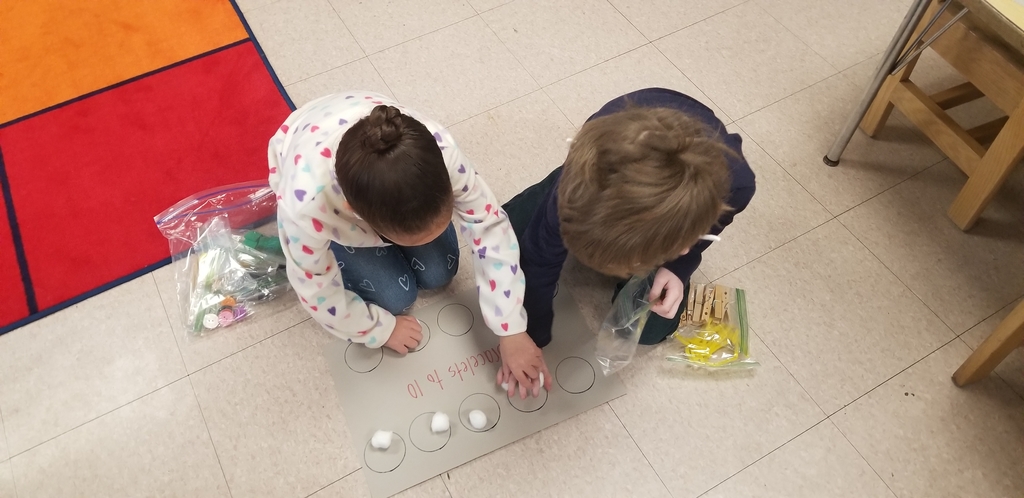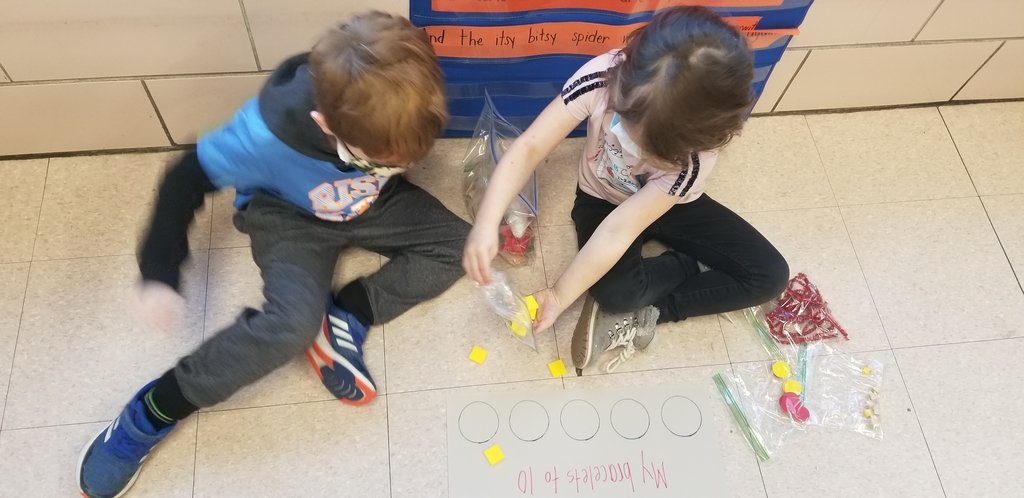 We are enjoying our IPADS in kindergarten as we learn!!!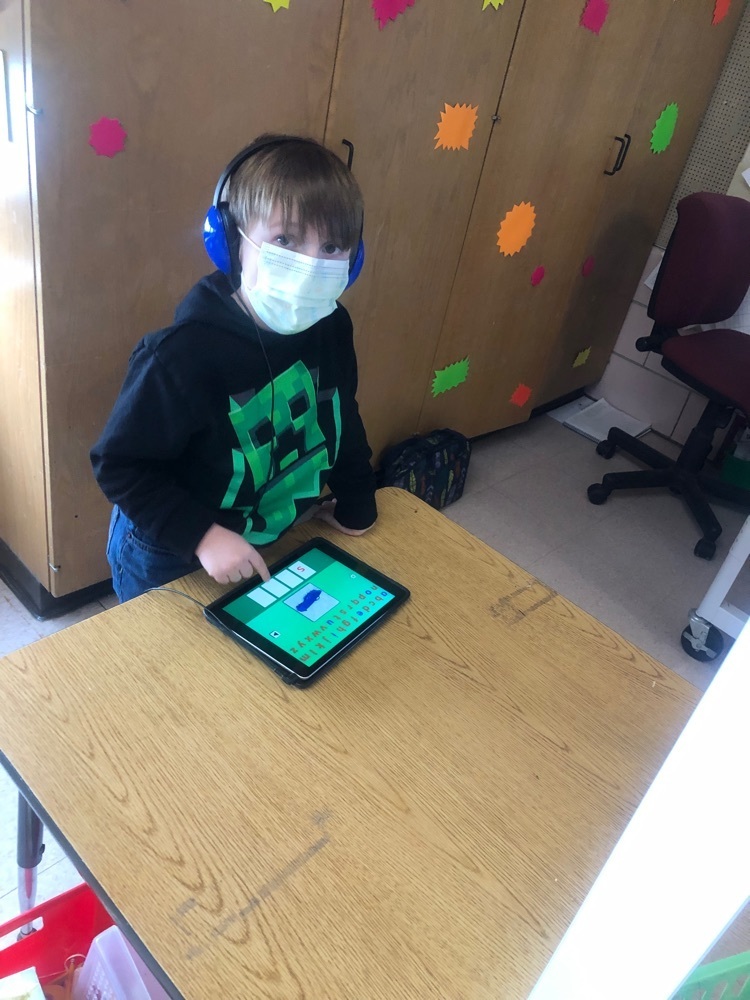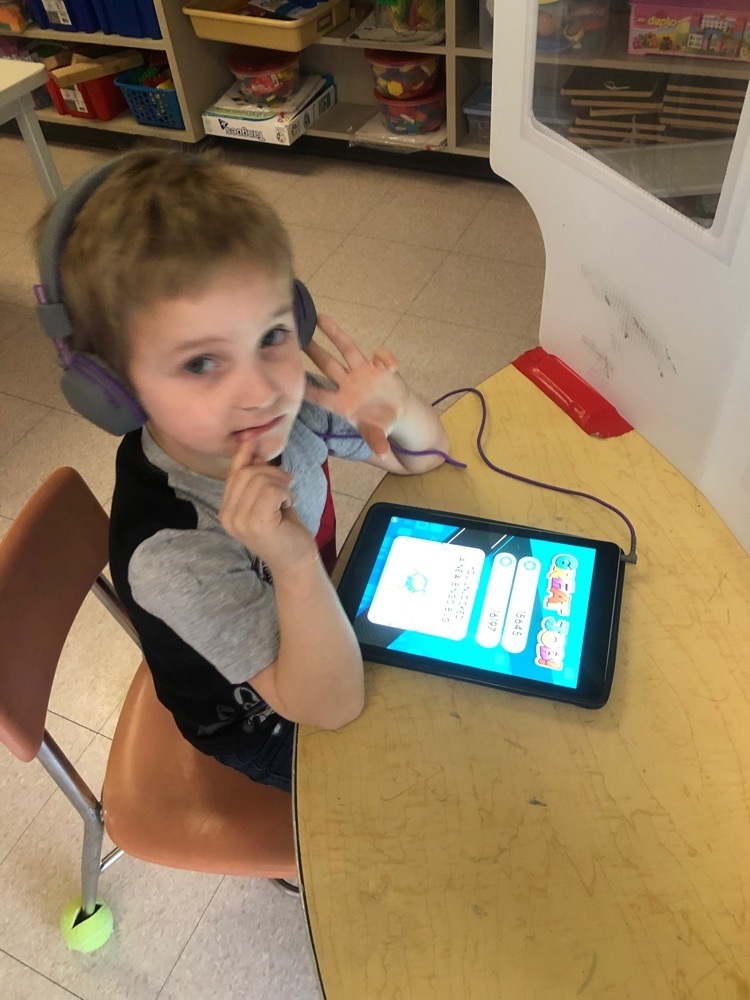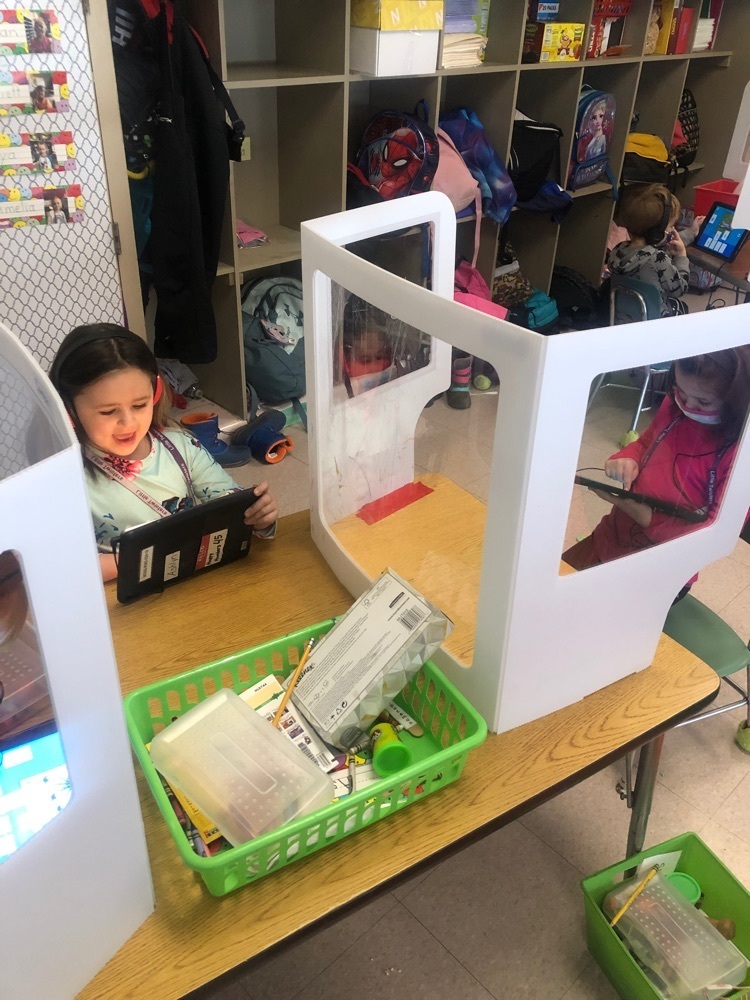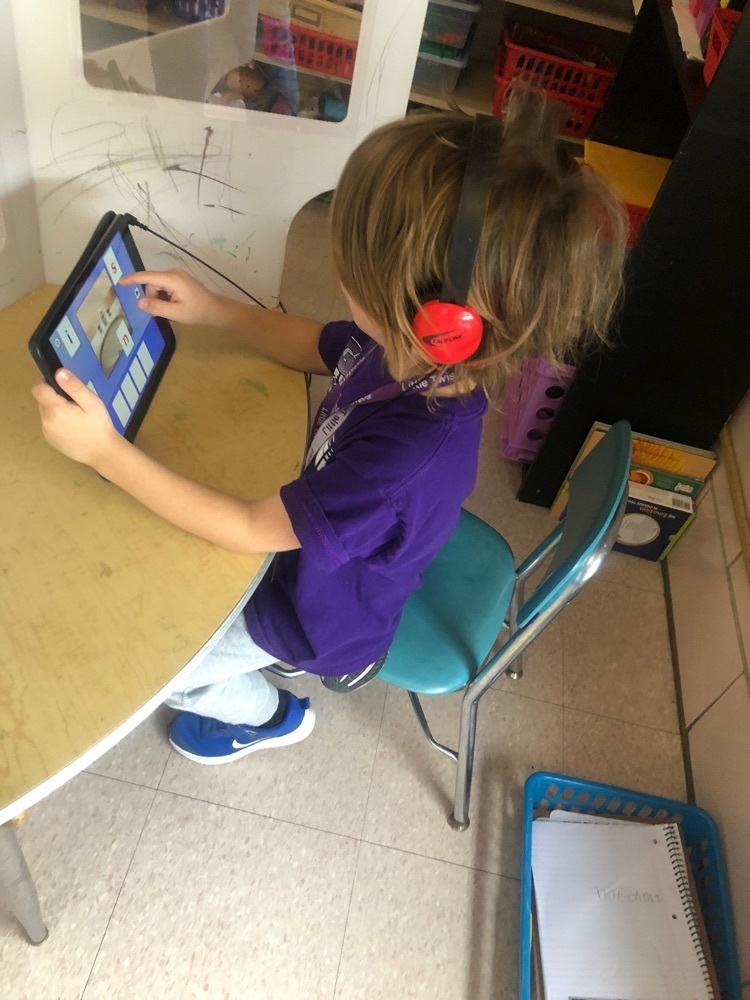 Happy New Year to all from Mrs. Pacilio and the Pickles!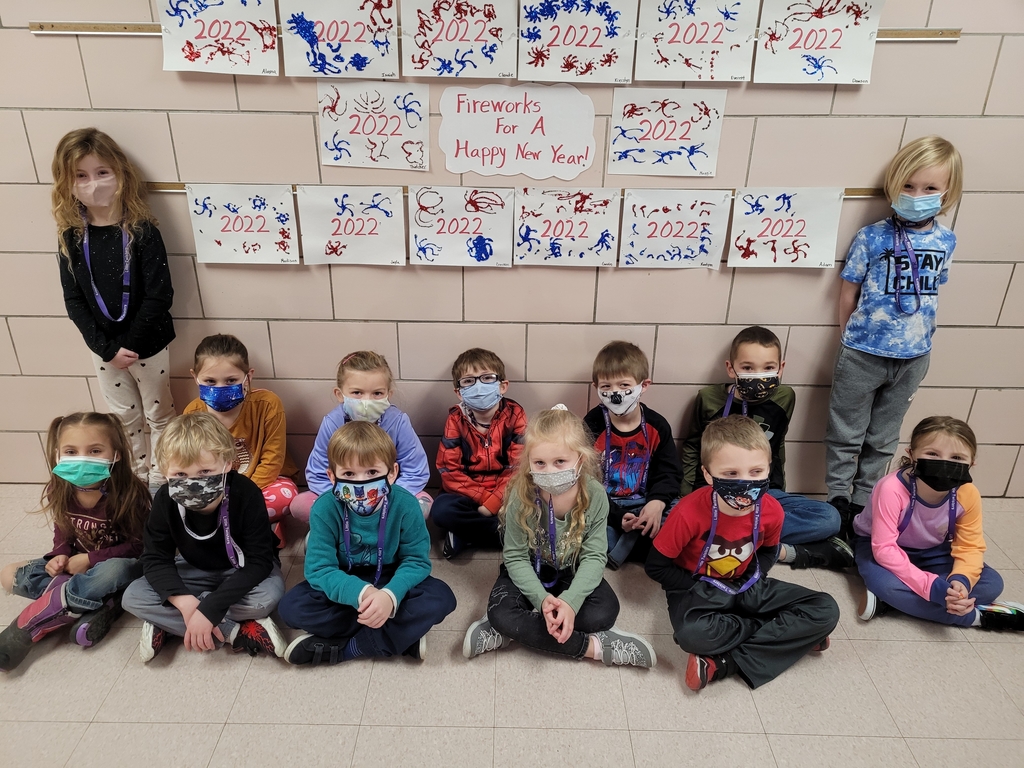 BREAKING NEWS... NCSD will be back to in-person instruction for grades 6-12 on Tuesday, January 11th. GO Purple!
The two hour delay schedule for Norwich High School for Monday, January 10th, will run as follows: All BOCES Special Program students and out-of-district placements will receive transportation as normal. All BOCES CTE students may attend BOCES if they can provide their own transportation. All other NHS students will take the NWEA assessment remotely. Students should log into their Math virtual classroom at 10:30 a.m. to begin their assessment, and follow all instructions provided by their teacher, and posted in their virtual classroom. All students currently enrolled in an NHS English class will take their English assessment at 1:00 PM. Students should reach out to their teacher directly with any questions. Caregivers, you can find out more information about the NWEA at
https://www.nwea.org/the-map-suite/common-questions-families/
or
https://cdn.nwea.org/docs/Family+Guide+to+MAP+Growth.pdf
Please encourage your student to try their best on this assessment as it will be used to plan interventions and extensions in instruction. The NWEA assessment is entirely virtual. The only thing students need for their assessments are their Chromebooks (or other computer) with internet access and a quiet work environment. Any questions? Please call the HS office at 607-334-1600 ext. 1439.
NCSD is on a TWO-HOUR delay on Monday January 10, 2022. Travel safely, all.
Good Afternoon, The Omicron Virus has bested NCSD this week causing staff shortages in multiple areas but most dramatically, in transportation. Given the specialized CDL B licensing with school bus and passenger endorsements required to drive, getting substitutes has been an incredible challenge. We have exhausted our search and as a result, Grades 6-12 ONLY will be forced into virtual instruction for Friday Jan 7 and Monday Jan 10. Before the end of the day, grades 6-12 students will be equipped with their school issued chromebooks to effectively engage for these two days of remote instruction. Your child should log into their virtual classroom and follow their normal schedule. If there is a concern that your child does not have access, please call Principals, Mr. Sean Wood in the MS or Mr. Scott Graham in the HS to determine how they can assist. All 6-12 Special Program transport to BOCES and out of district placements will run as normal. All HS CTE BOCES students will still be permitted to attend but will need to do so with personal transportation. Lastly, because we are forced into this option based on staffing shortage, we CAN maintain after school activities. Coaches and advisors will be responsible for communicating schedules. Please accept my apology for this unfortunate shift and know that we are working behind the scenes to resume in-person instruction as soon as able. In closing, I believe this to be temporary but right now, this is our reality. As positivity rates continue to increase, I am certain the impact on staff availability will continue to be an issue. I will keep you updated as soon as I am able. In the meantime, stay positive and optimistic that we can and will overcome the challenges the virus presents. Go Purple. Scott
This month in Pre-K we continue to work on letter recognition and letter sounds.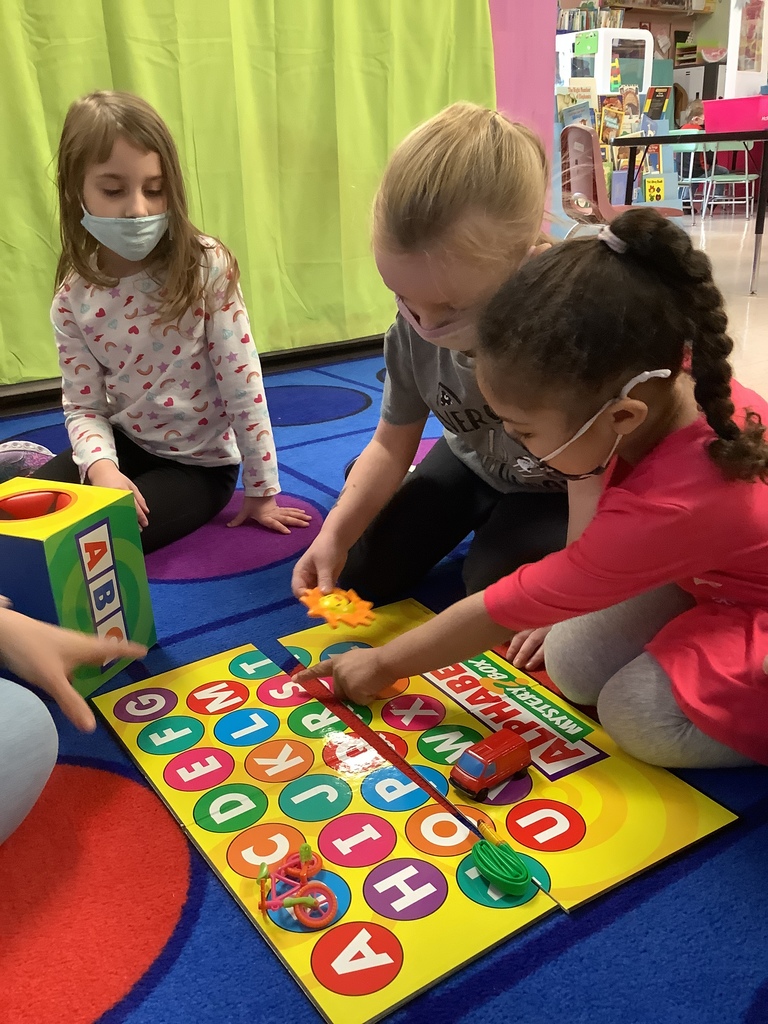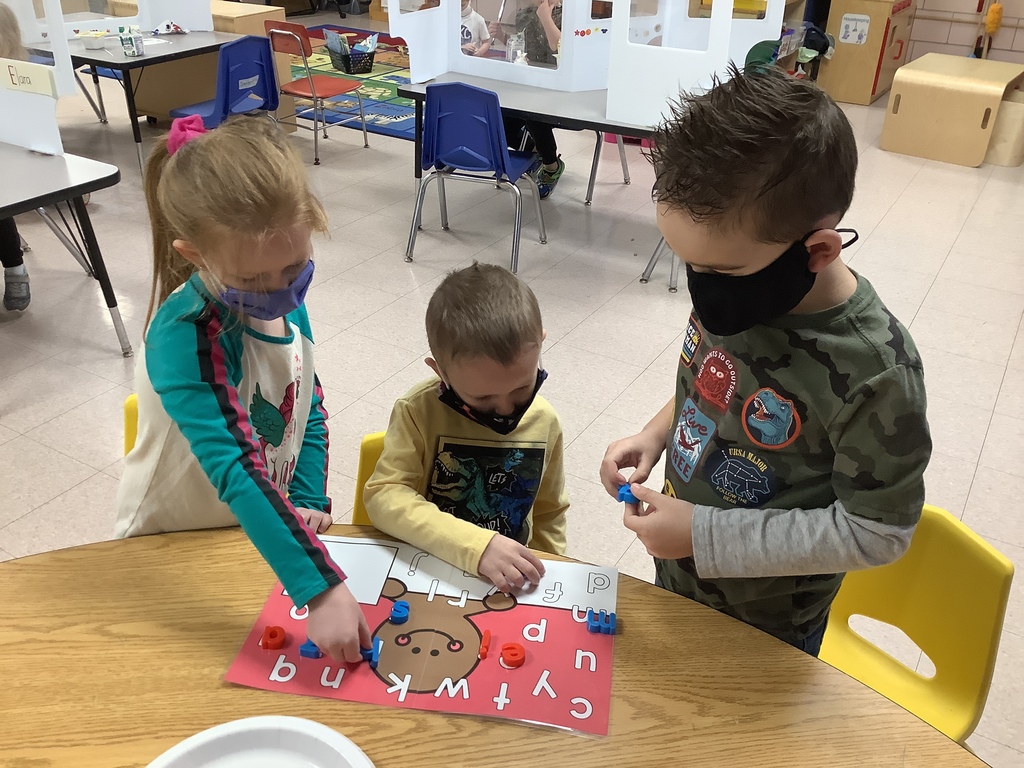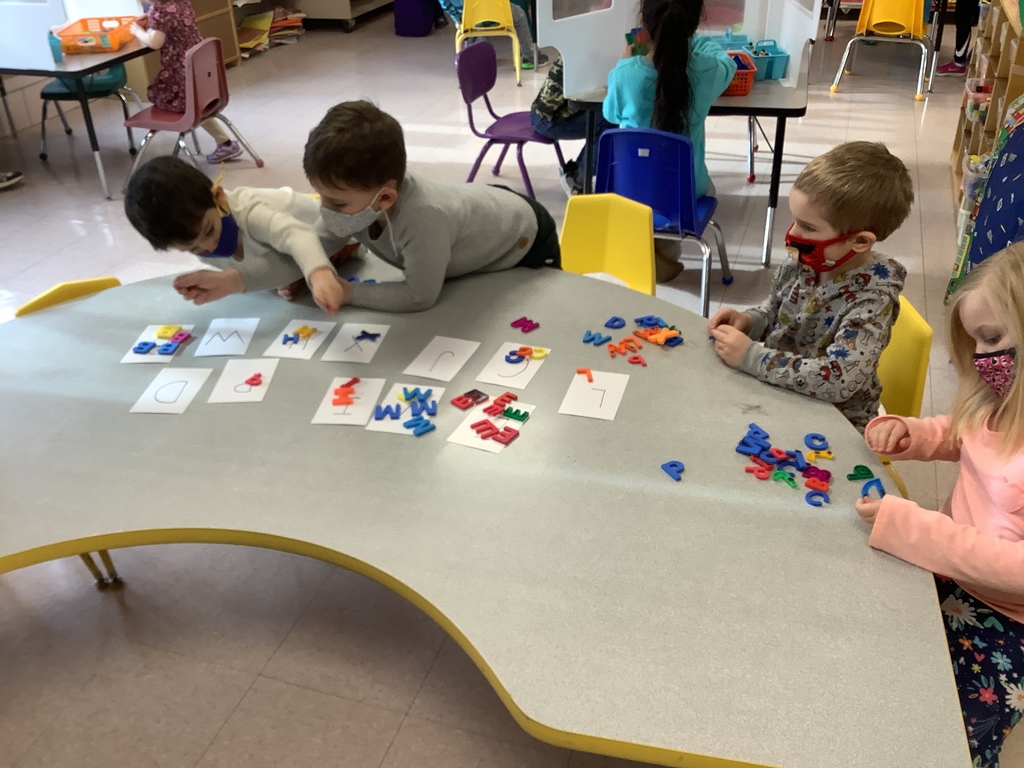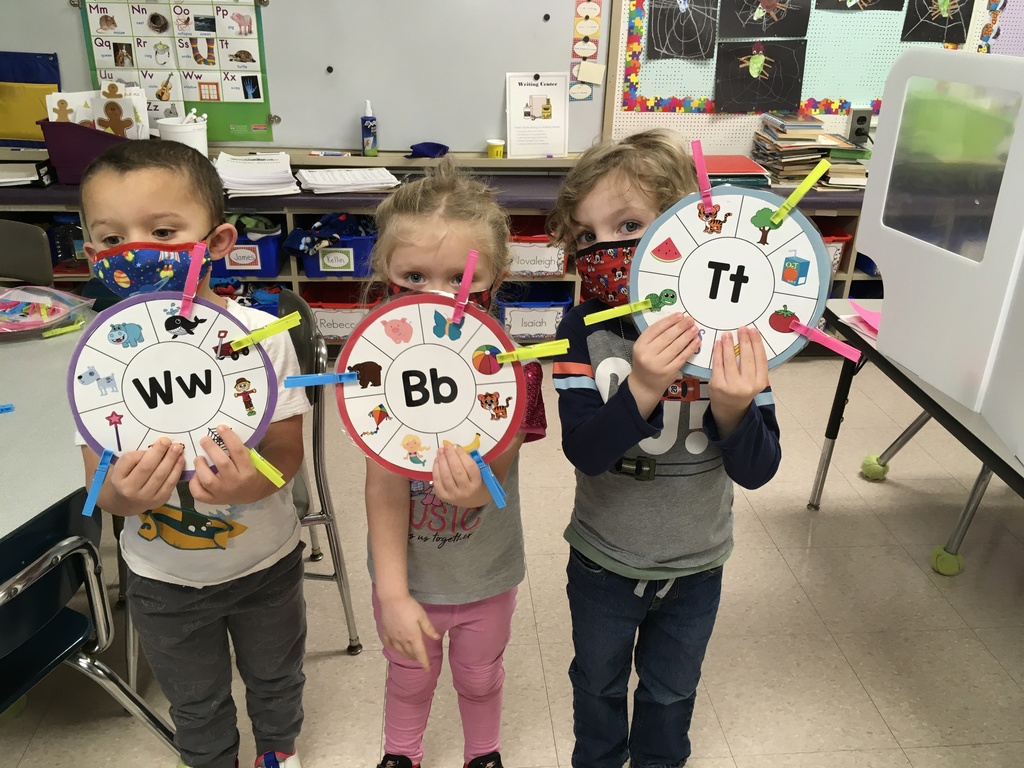 Miss Y's Sunshines and Miss Valashinas' Volcanoes are celebrating the New Year!