Mr. Graham, NHS Principal, had the honor of watching our bowling team at the Lake Street Bowling Alley in New Berlin.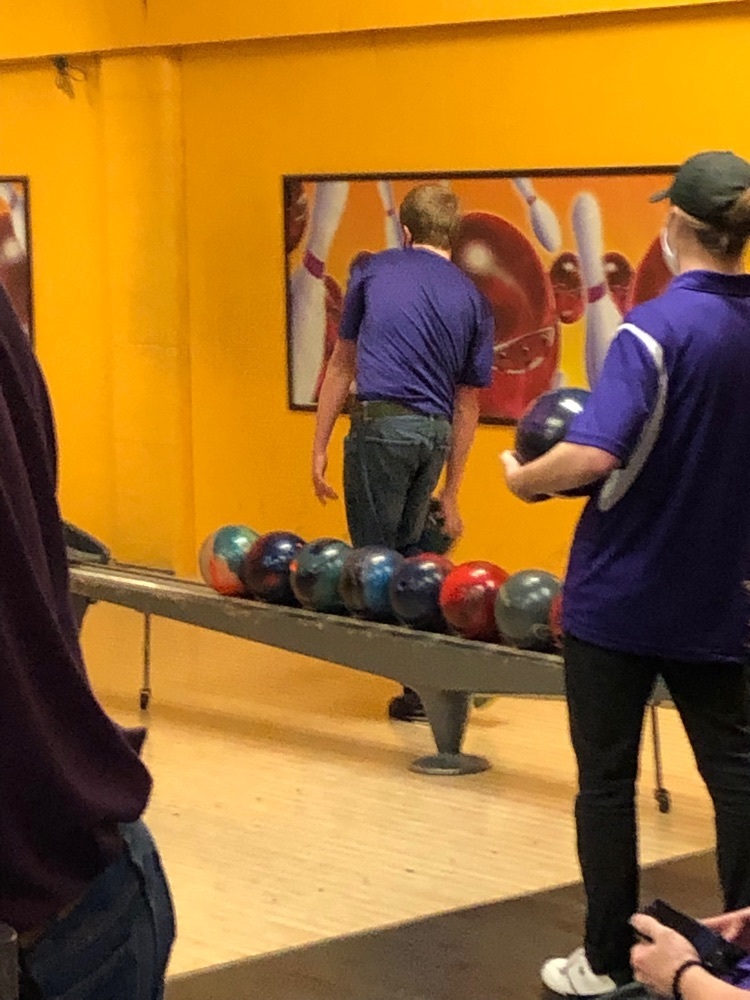 Last month we celebrated our raffle winners for showing PERSEVERANCE! Be on the lookout for our next round of winners for the month of December. We are so proud of all our Little Twisters!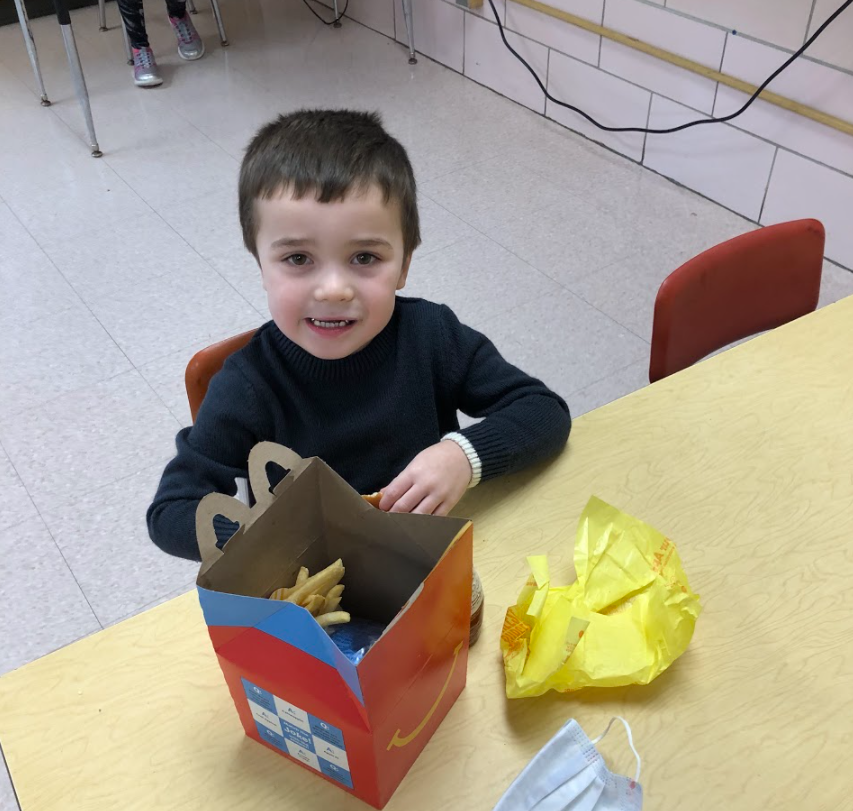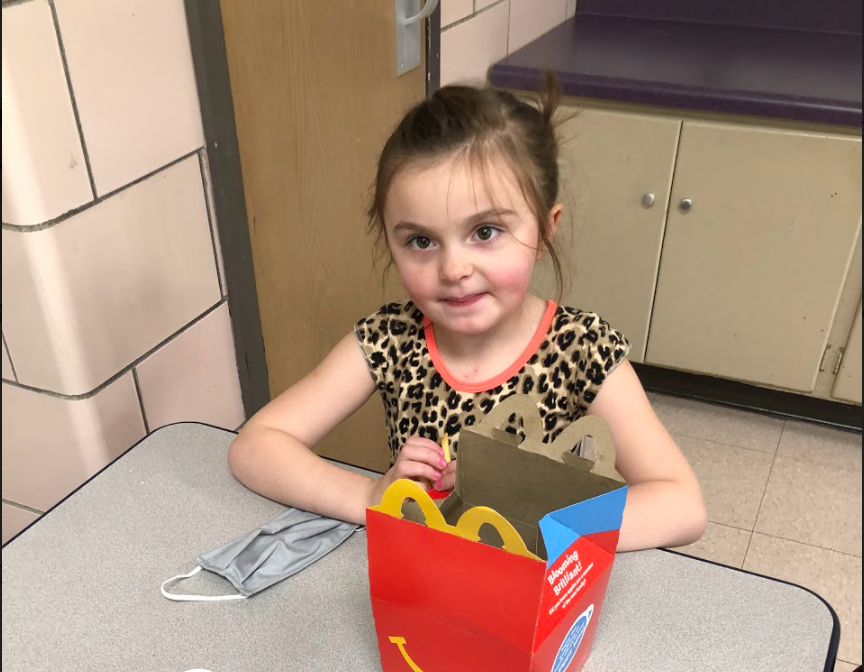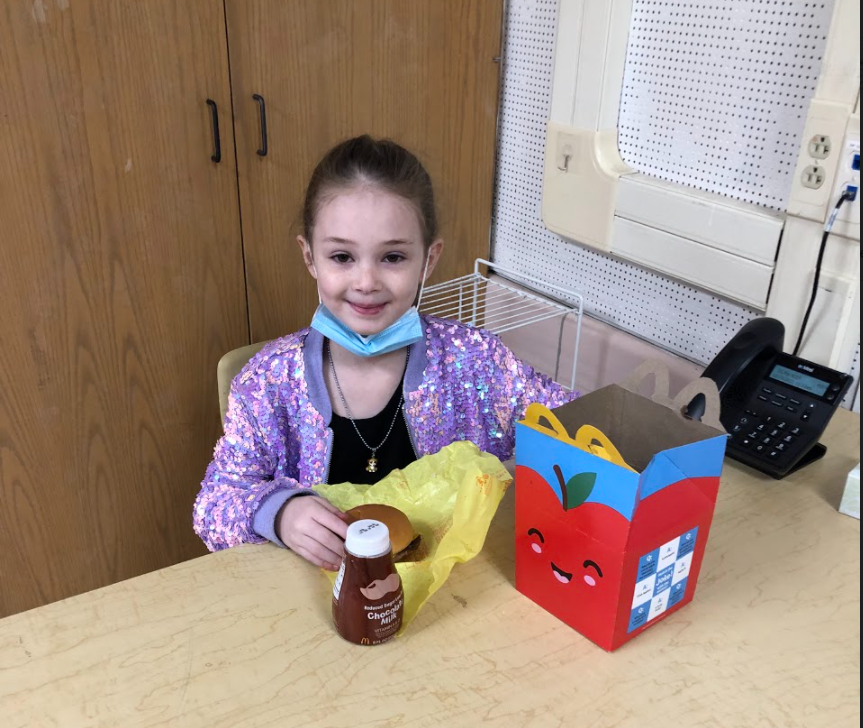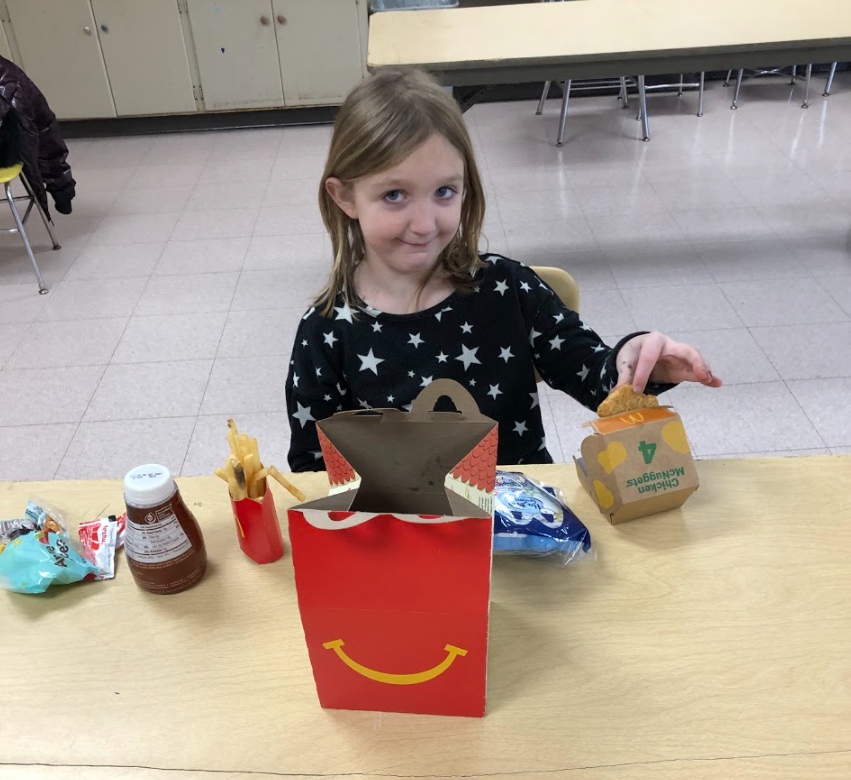 Congratulations to our 8th grade students who were on Academic Honor/High Honor for the 1st Quarter of the 2021-22 school year! 8th Grade HONOR Roll List: Loralee Brown, Liam Diaz, Olivia Doliver, Jaxson Francis, Sienna Gillen, Mia Golden, Timothy Guzewich, Dystne Hodge, Seth Kasmarcik, Emma Larmon, Ethan Myers, Erin Nichols, Olivia Palmer, Shaelyn Rice, Lillian Russell, Nikolas Ryan, Emma Santos, Phoebe Seiler, Makenzie Spade, Madison Squires, Kassen Stubb, Liam White, Abbigail Wilson, and Rebecca Wood. 8th Grade HIGH HONOR Roll List: Emma Baker, Liam Ballin, Rya Bennett, Gavin Brown, Ryan Brummel, Abby Brunick, Michael Brunick, Alivia Burrell, Ava-Rose Cirigliano, Emma Cresci, Temprance Dockray, Raegan Doliver, Kaden Downey, William Fenton, James Ferracane, Hannah Fillmore, Ella Foote, Daphney Frank, Matthew Franqui, Braden Golliver, Joseph Hall, Anna Harris, Jamin Hoey, William Hunter, Sarah Kwasnik, Joshua Lindridge, Tamika Marango, Connor Marshall, Skylar Marvin, Alexander Monroe, Reagan Mullin, Owen Olds, Emilia Pepe, Erin Presnell, Phin Rivenburg, Layla Root, Simon Rothman, Madison Rotundo, Madalynn Ryan, Mikayla Sastri, Troy Schack, Nathaniel Shtrauch, Kennedy Sibila, Hayley Slack, Amanda Smietana, Aidan Smith, Delilah Spiegel, Alek Squires, Lillian Turnbull, Zachary Turner, Emma Urgo, Connor White, Brandon Wright, Kali Wright, Mya Yantz, Sophia Zheng, and Laci Zieno.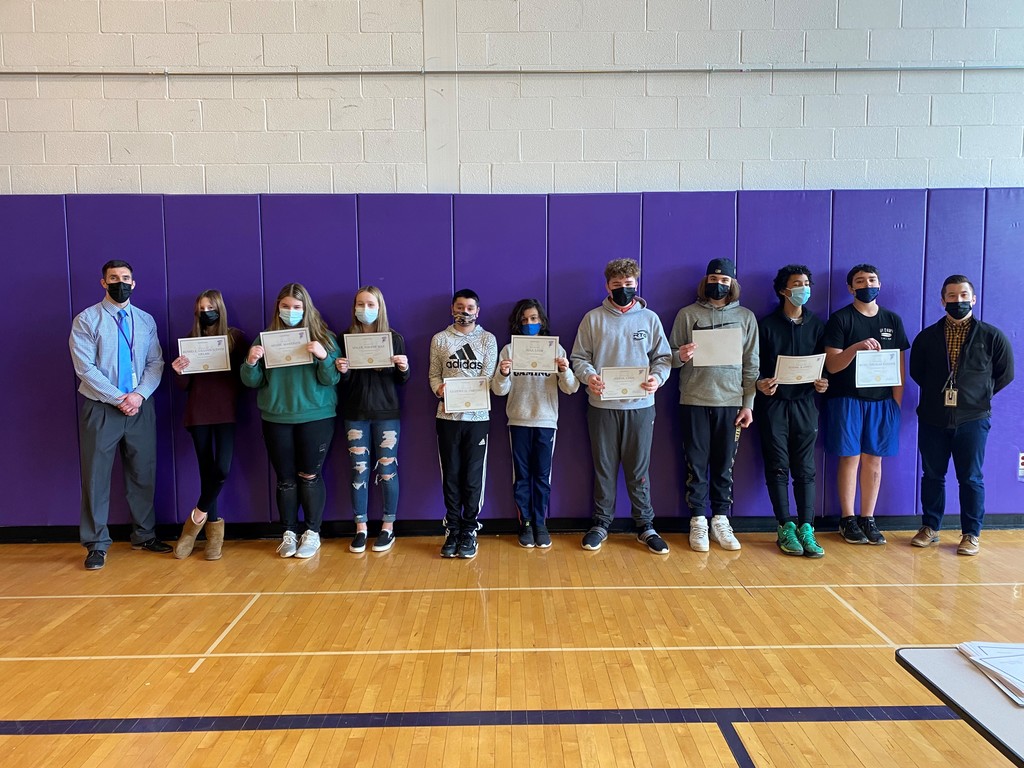 Congratulations to our 7th grade students who were on Academic Honor/High Honor for the 1st Quarter of the 2021-22 school year! 7th Grade HONOR Roll List: Cynthia Bishop, Linda Brown, Cheyenne Close, Tristan Collins, Nicholas Fink, Jordan Hazzard, Jacob Lobdell, Nolah Montgomery, Patrick Mulwane, Thomas O'Connor, Jaxson Shaver, Lucas Sheeley, Pierce Sherman, Cadence Slater, Thomas Spence, Colton Spiegel, Appollonia Stockton, Aden Tabor, Jillian Taylor, Joseph Towndrow, Kaiden Vidler, Rane Wenzel-Dye, and Layla Woods. 7th Grade HIGH HONOR Roll List: Brayden Adoff, Lydia Annesi, Maverick Beckwith, Anderson Bosworth, Maci Boughton, Abigail Calhoun, Arianna Campbell, Cameron Carnachan, Spencer Colley, Ethan Collins, Emma Colosi, Amelia Conant, Reagan Decker, Kenneth Granger, Sara Hall, Arabella Ho, Muhammad Kamran, Arya Keene, Alexander Koterba, David Lawson, Brynn Meek, Andrew Mirabito, Cameron Moore, Aiden Morris, Darius O'Dell, Amon Oliver, Brody Palmere, Carmine Pastore, Morina Patterson, Tucker Randall, Collin Reid, Kathryn Renneker, Josey Ryan, Camryn Searfoss, Vladimir Shlykov, Cole Smith, Wyeth Stafford, Alexys Strozier, Nicolas Sutton, Abigail Tomcho, Dean Westervelt, and Ethan Willis.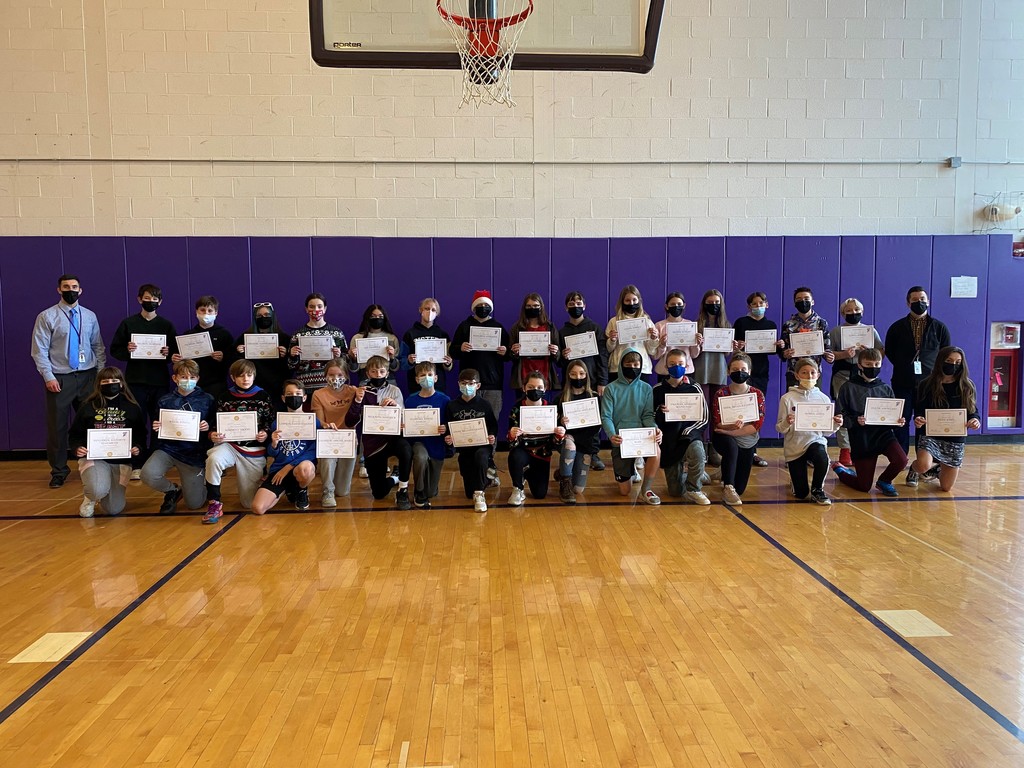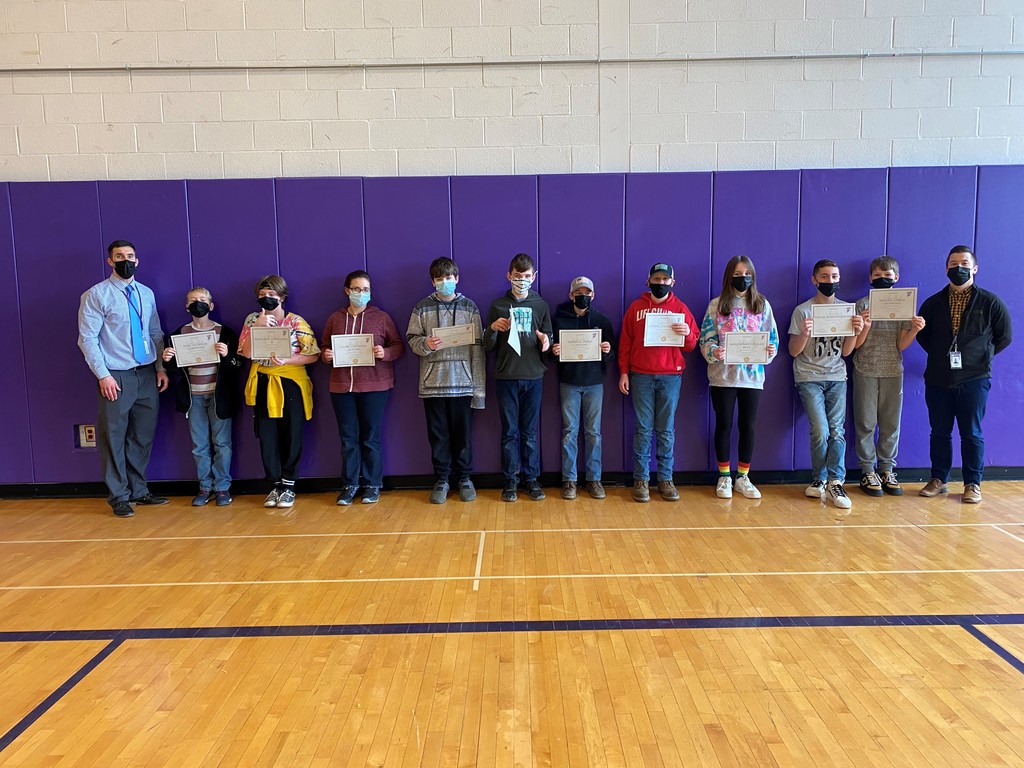 Congratulations to our 6th grade students who were on Academic Honor/High Honor for the 1st Quarter of the 2021-22 school year! 6th Grade HONOR Roll List: Eloise Baker, Gwendolyn Breese, Bo Brown, Abigail Campbell, Ryan Crawford, Natalie Downey, Harper Foulds, Caleb Gray, Keysha Hamilton, Patience Harrington, Lillie Hathaway, Miri Heinly, Jason Hubbard, Mariam Ibrahim, Carly Igglesden, Maggie Kasmarcik, Maggie Kasmarcik, Maria Miranda Cruz, Brianna Slater, Jordyn Slentz, and Tyler Tantillo. 6th Grade HIGH HONOR Roll List: Finn Baker, Quentin Berg, Liam Bosworth, McKenzie Brunick, Brooklyn Burke, Gavin Burrell, Emily Calhoun, Jadyn Carpenter, Ozma Chavez Duran, Finn Christofferson, Brianna Cirigliano, Nora Collins, Taylor Conners, Breylyn Eaton, Noah Eddy, Brayden Faulks, Zowie Fuller, Liam Gennett, Jordan Hammond, Paulina He, Lucille Holbrook, Carter Jenne, Robert Johnson IV, Alexis Johnson, Hailey Jordan, Mara Lanfair, Selina Lian, Heavenly Mahaffey, Matilena Merritt, Rabekah Monroe, Tristan Monroe, Alexander Moutarde, Gianna Natoli, Samantha Palmer, Joseph Parker, Elise Pepe, Brady Perry, Jillian Petrie, Kira Quattrocchi, Kailey Ray, Kerragan Reid, Melodee Rice, Fisher Rivenburg, Edith Rothman, Brynley Ryan, Bella Shepard, Charles Smith, Blayne Sutton, Mia Tang, Abigail Telesky, Quinn Terry, Kera Thompson, Jedediah Turner, Braeden Vorek, Rhyder Wenzel-Dye, Noel White, Kiarah Williams, Isabella Wiswell, Riley Wolford, Carolyn Wright, and Haley Wright.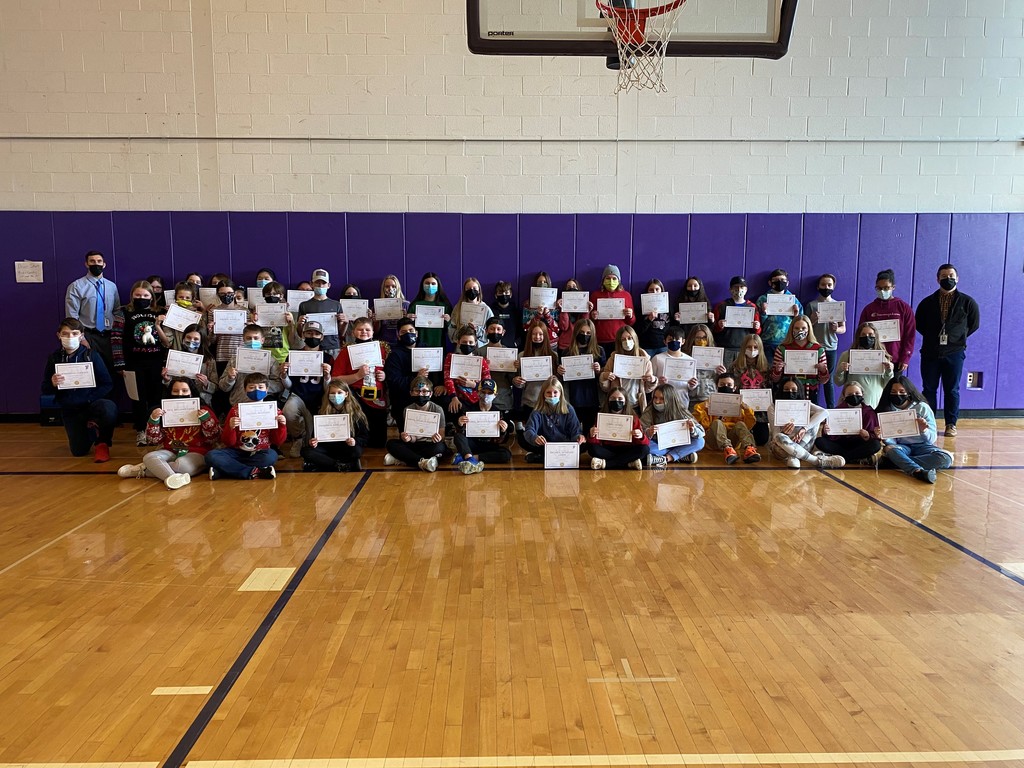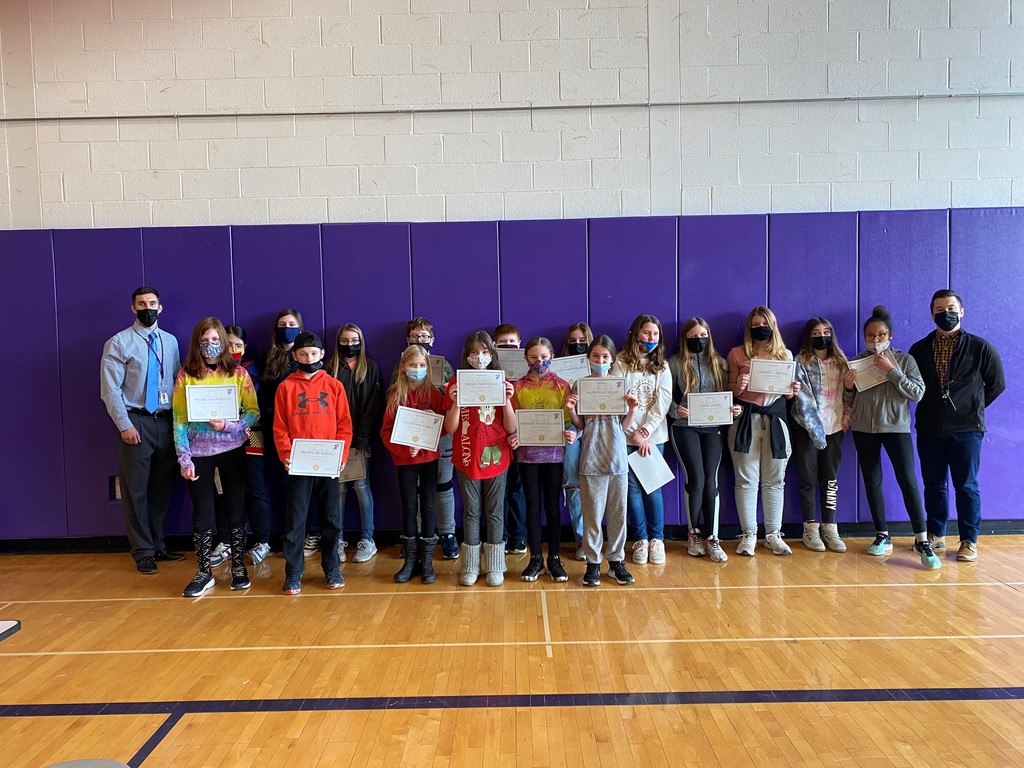 COVID Home test kits are here!!! Governor Hochul along with other state leaders announced an initiative to distribute COVID at home test kits to all students as part of an effort to keep students in school. To that end, the Governor's office has provided school districts a shipment of home test kits to distribute to our school community. These tests are not mandatory, but you are encouraged to use them on your children before sending them to school in order to limit the spread of the COVID virus. Stop by the district office (located adjacent the MS to the south) between 3:30- 5:30 today to pickup your testing kit.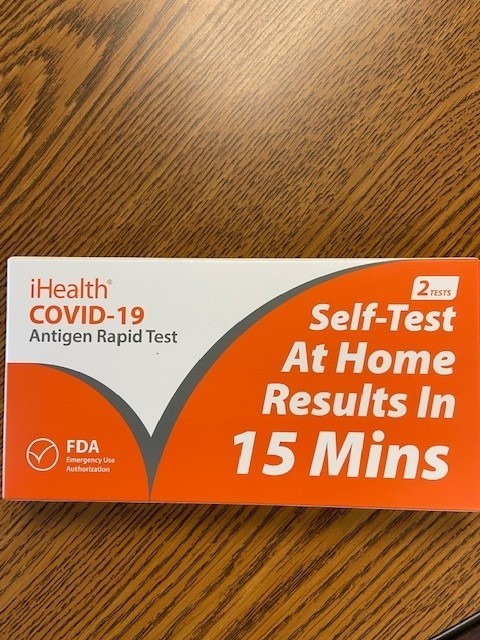 Dear Norwich families, Happy New Year to you all.  2022 brings a renewed energy and resolve as NCSD educators work to achieve our Mission to Connect, Inspire and Empower. As we open our doors in this new year, mitigation efforts to prevent the latest strain of the COVID-19 virus remains center stage. Most recently, Governor Hochul has indicated COVID-19 rapid tests will be sent to all school districts for the purpose of distribution to families following the winter break. At this point, we have not received these tests. The role of the school is merely distribution so to increase availability to our community.  I will be communicating the process for you to obtain the free home test(s) once they arrive. As a reminder, NCSD nurses will continue to offer on-site rapid testing for all symptomatic students, when appropriate and with parental consent.   Important note: There is a Test to Stay protocol being discussed in Albany whereby County Health Departments can adopt a practice where students and staff are able to be tested daily in place of being quarantined due to an identified high-risk exposure. At this time, Chenango County Department of Health is not adopting this practice and as a result, this is not an option for NCSD.  Our plan is to return to in-person instruction tomorrow Monday, Jan. 3rd. We remain committed in keeping the health and safety of our students and staff at the forefront of our decision-making, while also keeping our doors open for in-person learning. Please remind your children about the expectation of mask-wearing and that this practice alone may be the difference in a 5+ day quarantine.  Thank you for your continued trust and support. Scott
Perry Browne Leadership Club recycled breakfast and lunch bags into beautiful giant snowflakes to bring a little winter cheer to our PB hallways.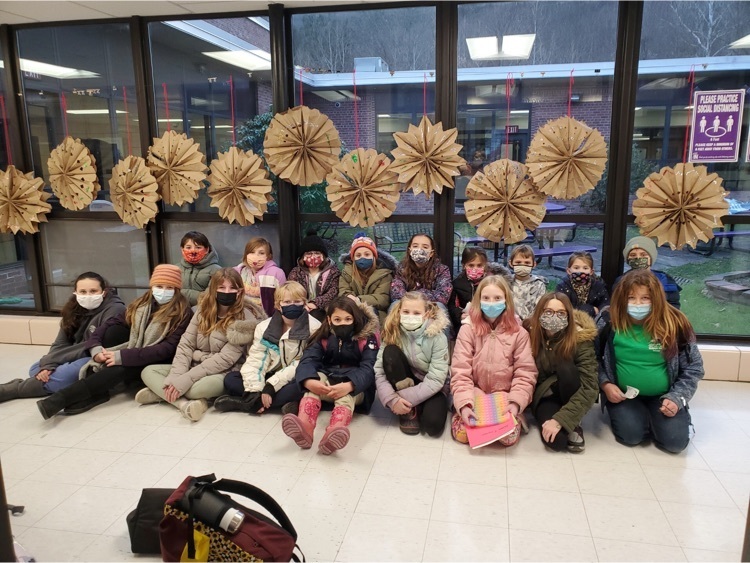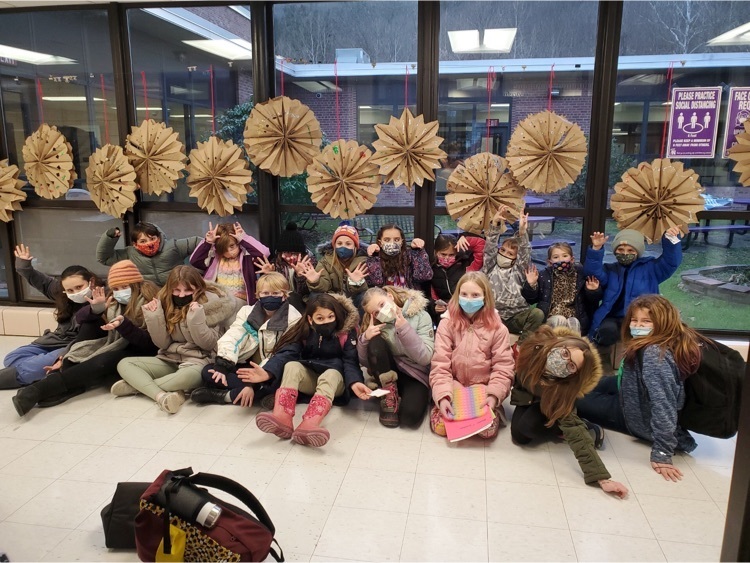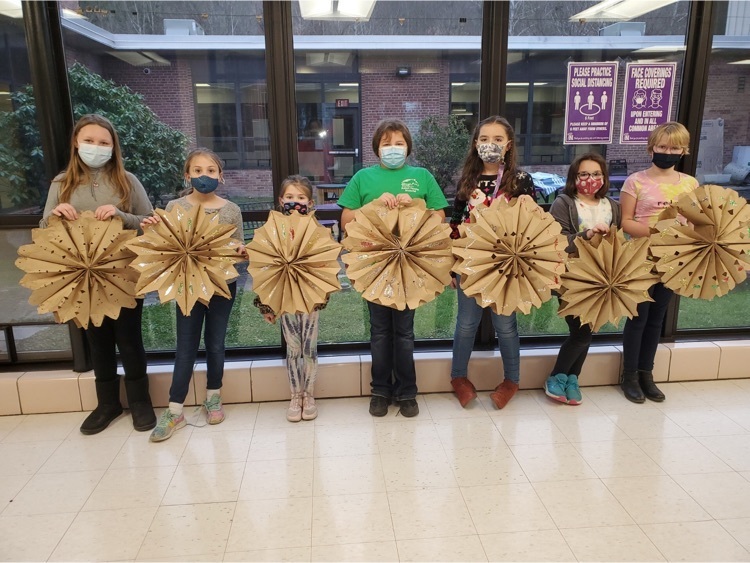 Mrs. Armstrong's and Mrs. Stafford's third graders had a visit from Mrs. Beiu and Alex who are Moldova. They shared many photos, traditional items and facts on how they celebrate for the holidays and traditional customs and foods. Thank you for the visit.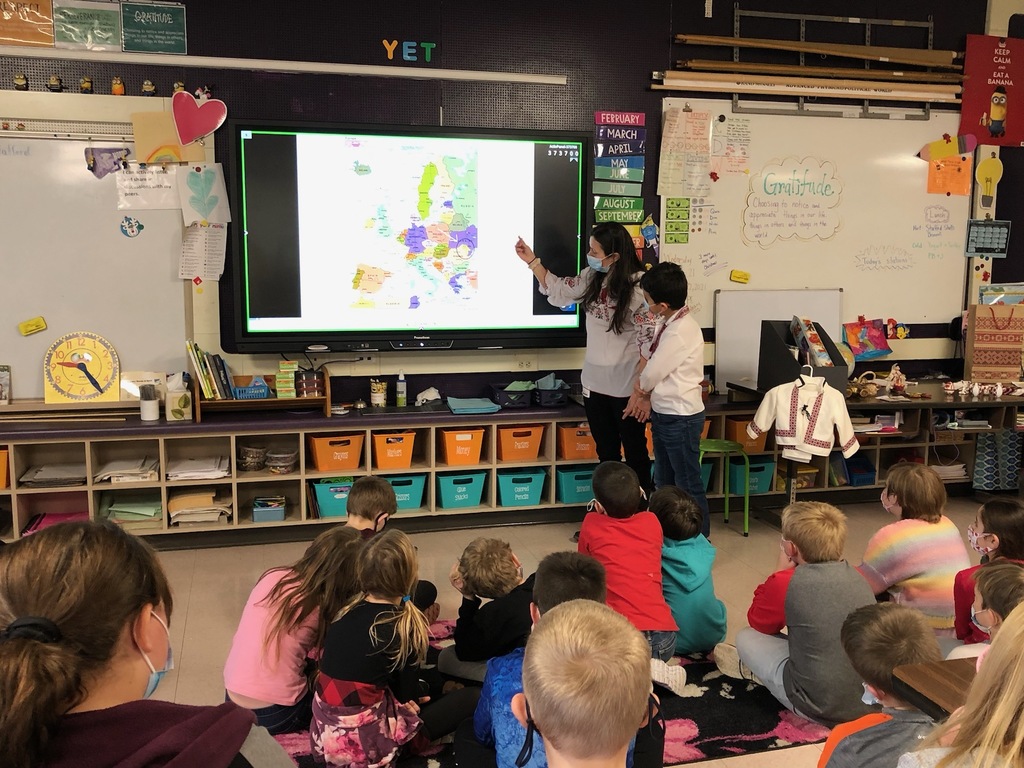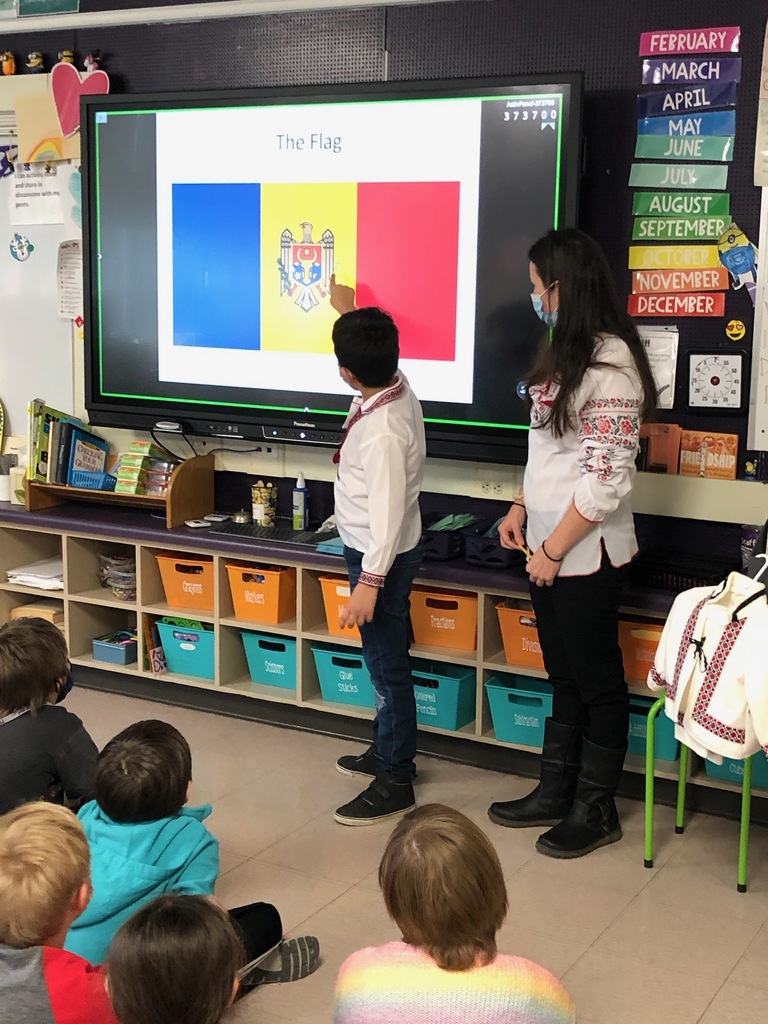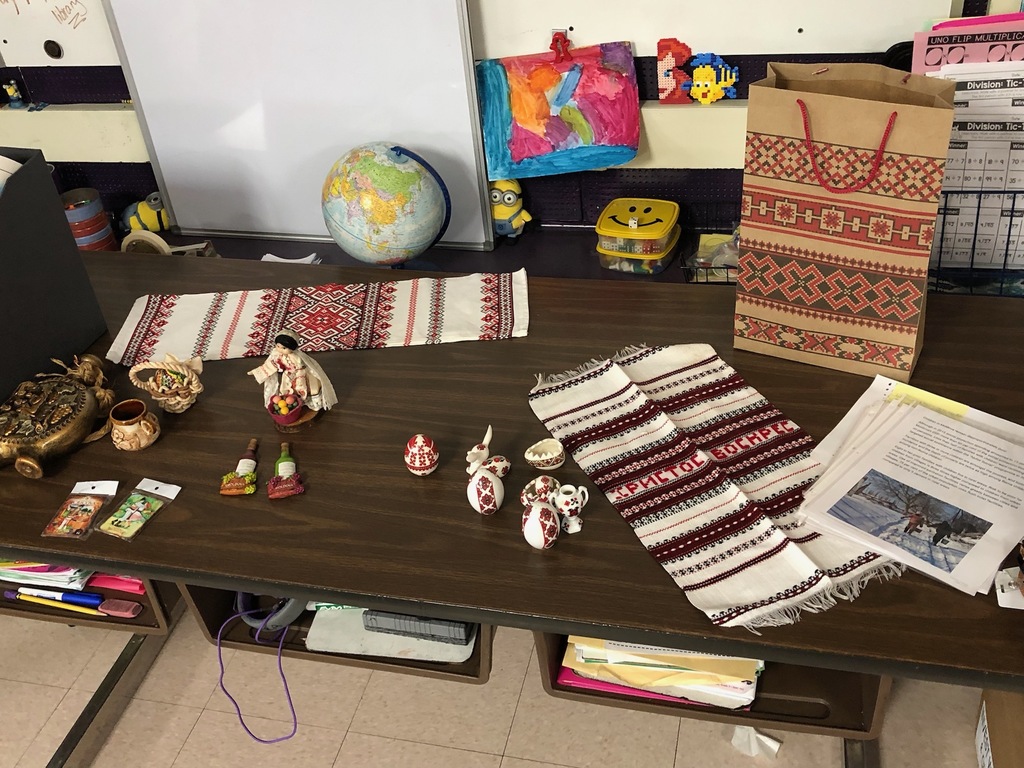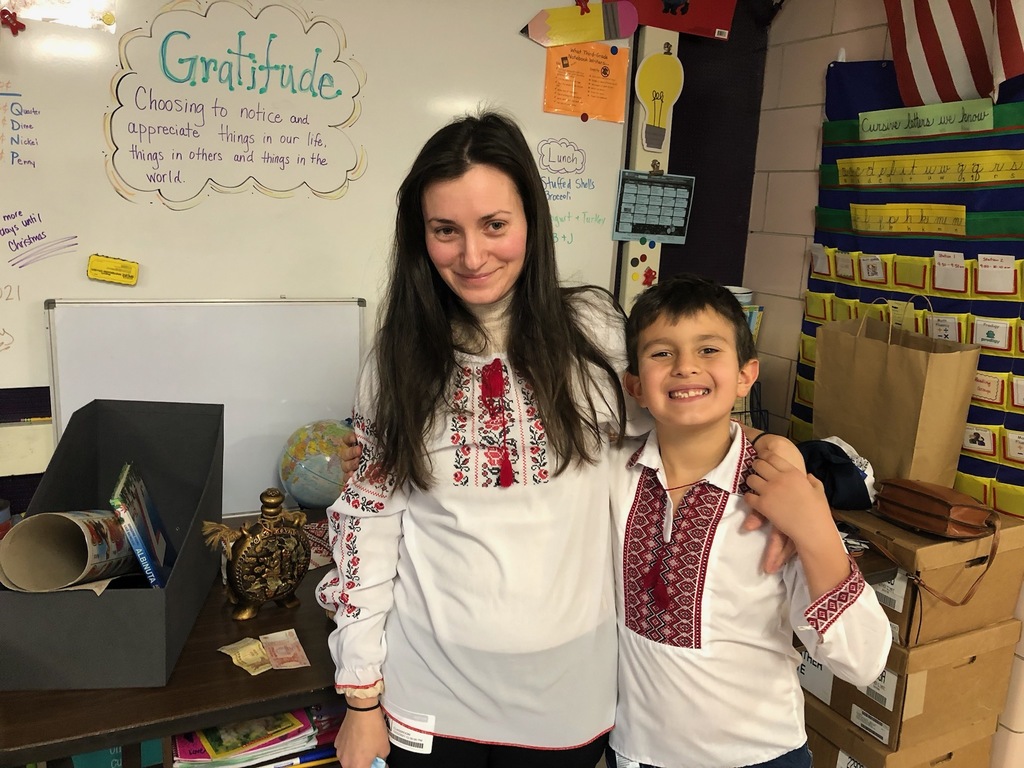 Reminder to the class of '21 - yearbooks are available for pickup December 27 - 29 from 8 - 4 p.m. in the HS main office.
Reminder to the class of '21 - yearbooks are available for pickup December 27-29 from 8-4 p.m. in the HS main office.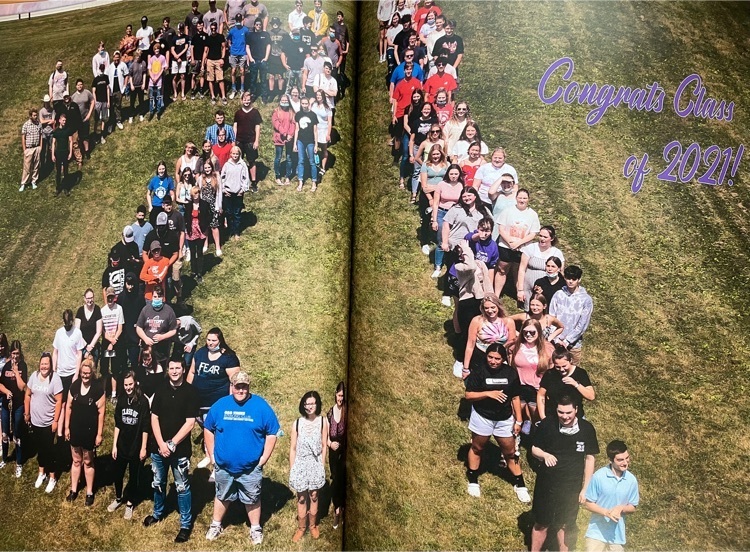 Our finished Christmas ornaments to gift to the nursing home!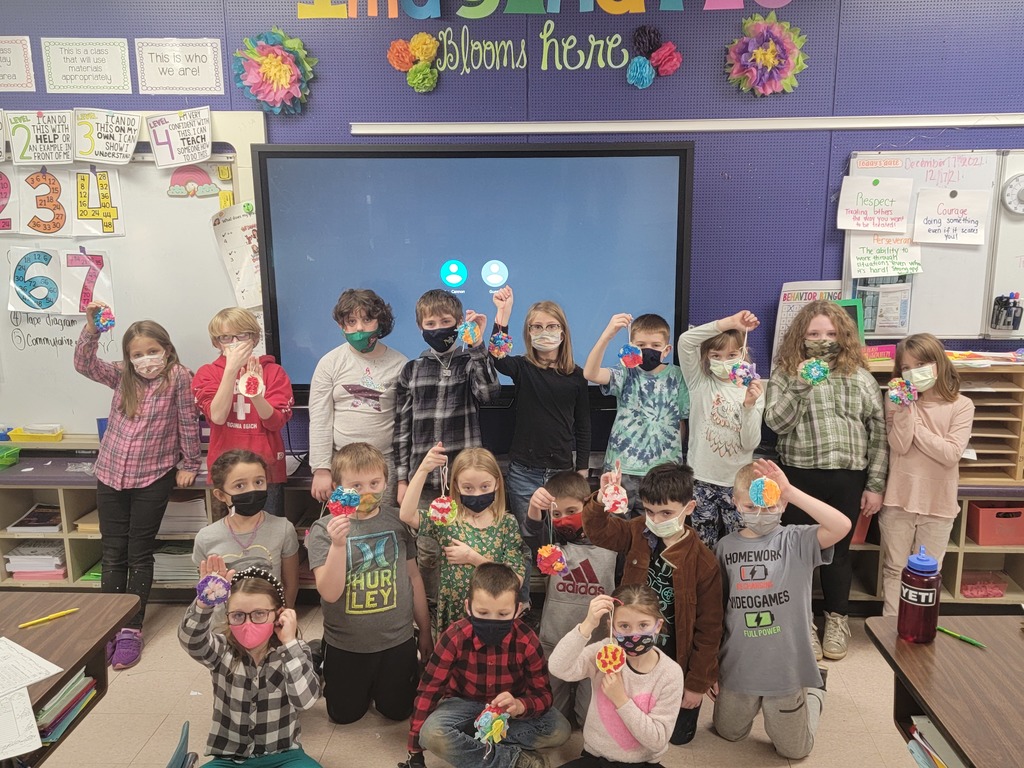 We have so much GRATITUDE here at Gibson! Use the link below to hear some "Notes of Gratitude" from our Little Twisters!
https://tinyurl.com/bdub8aut
The Pickles have a special visit with Santa and Mrs. Claus!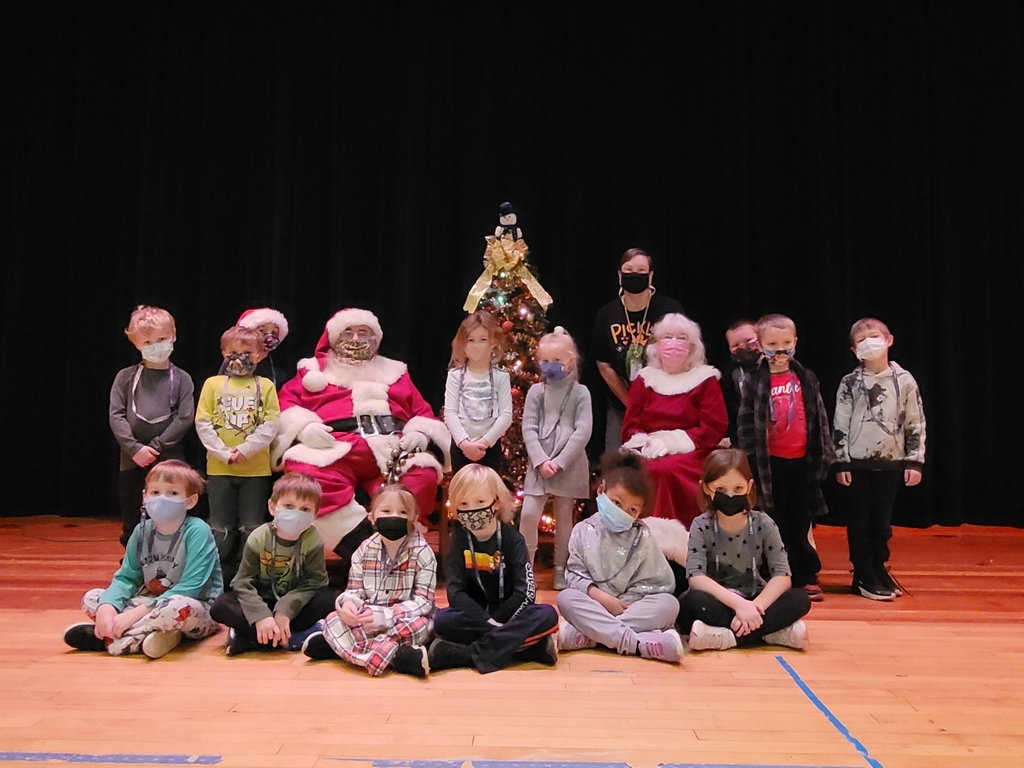 On behalf of Santa and the NHS faculty and staff, we wish you Happy Holidays!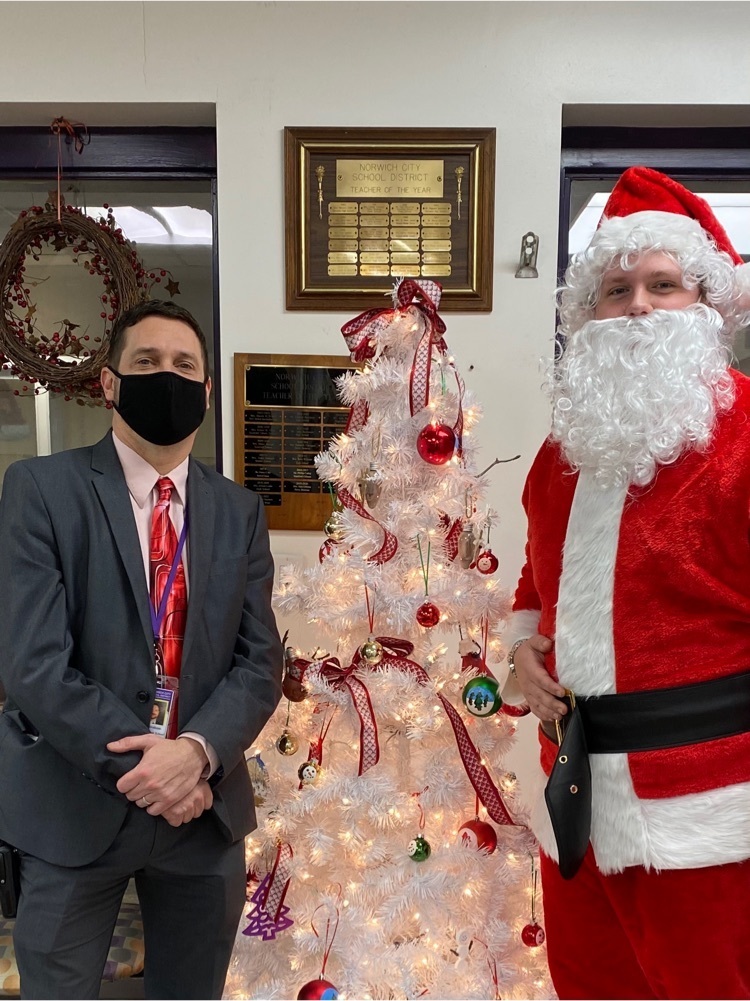 Reminder to the class of '21 - yearbooks will be available for pickup December 27-29 from 8-4 p.m. in the HS main office.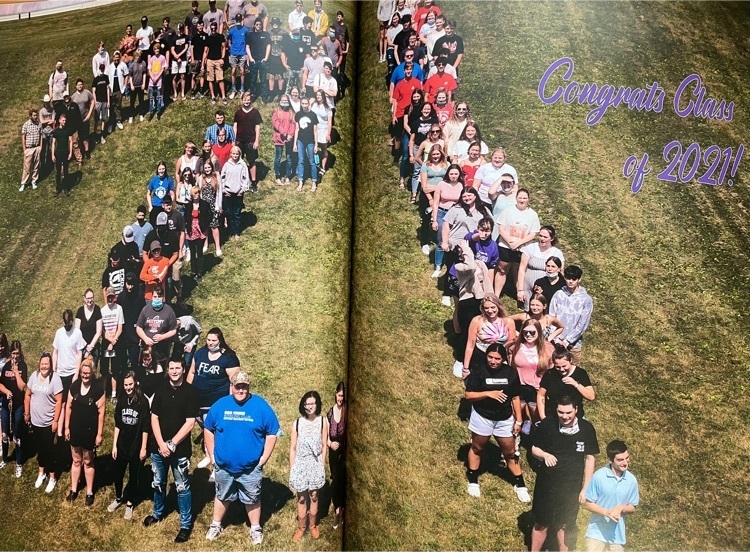 Congrats to our Senior swimmers!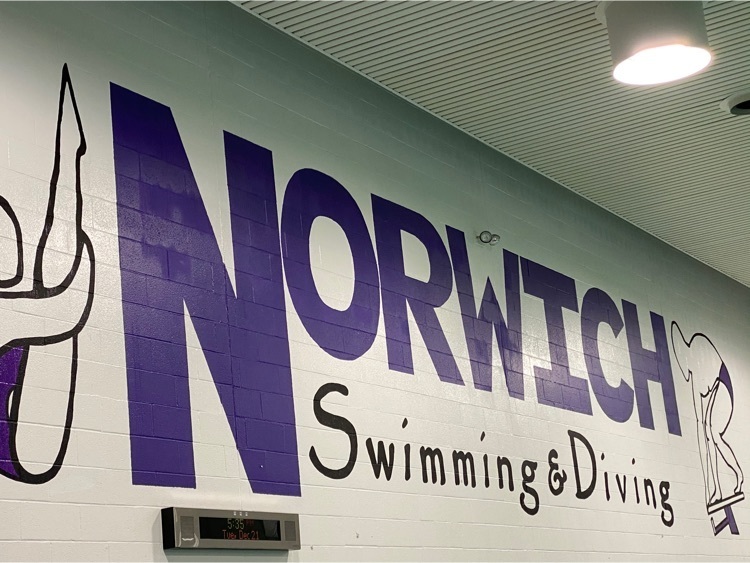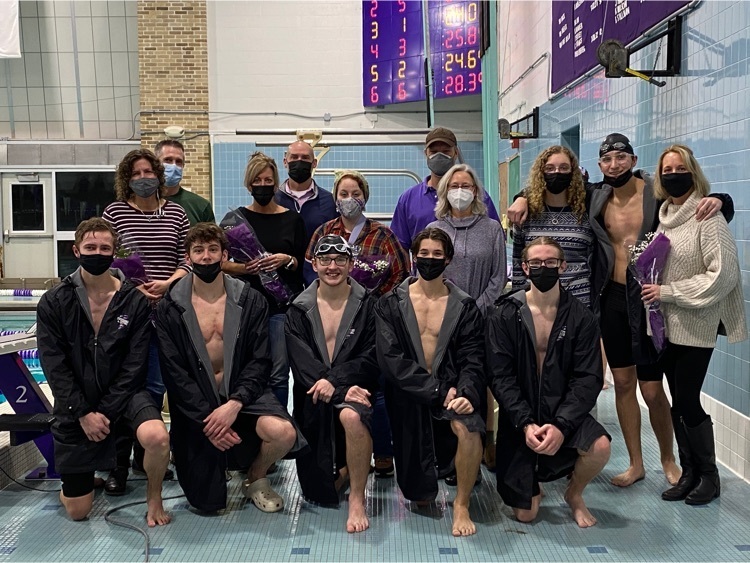 We enjoyed wearing our ugly sweaters today at the HS.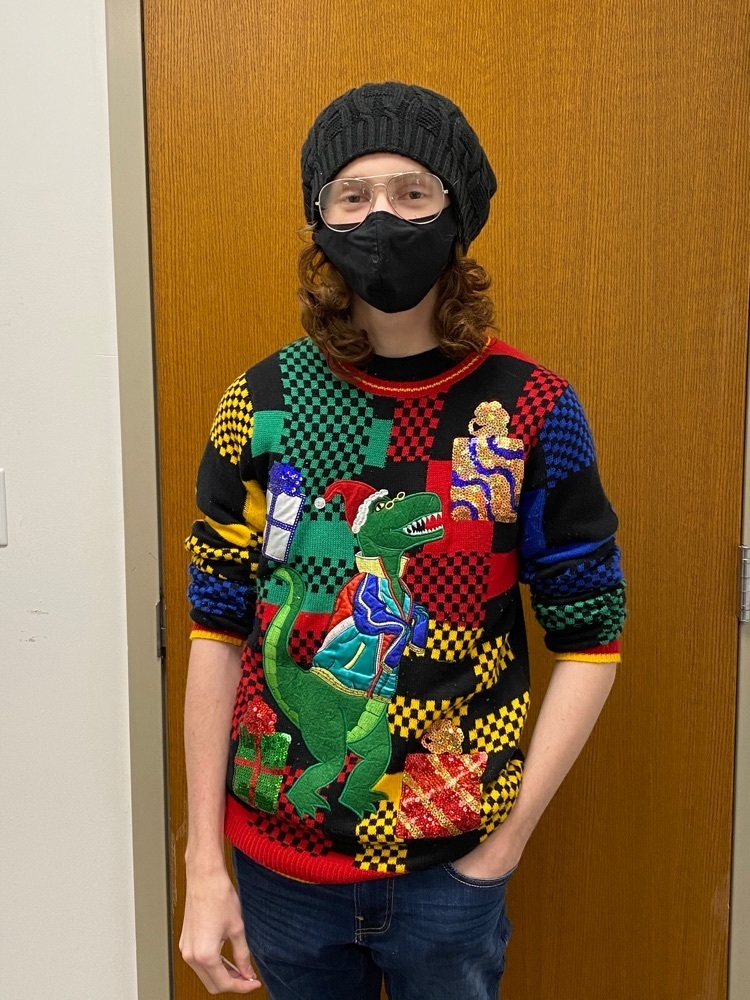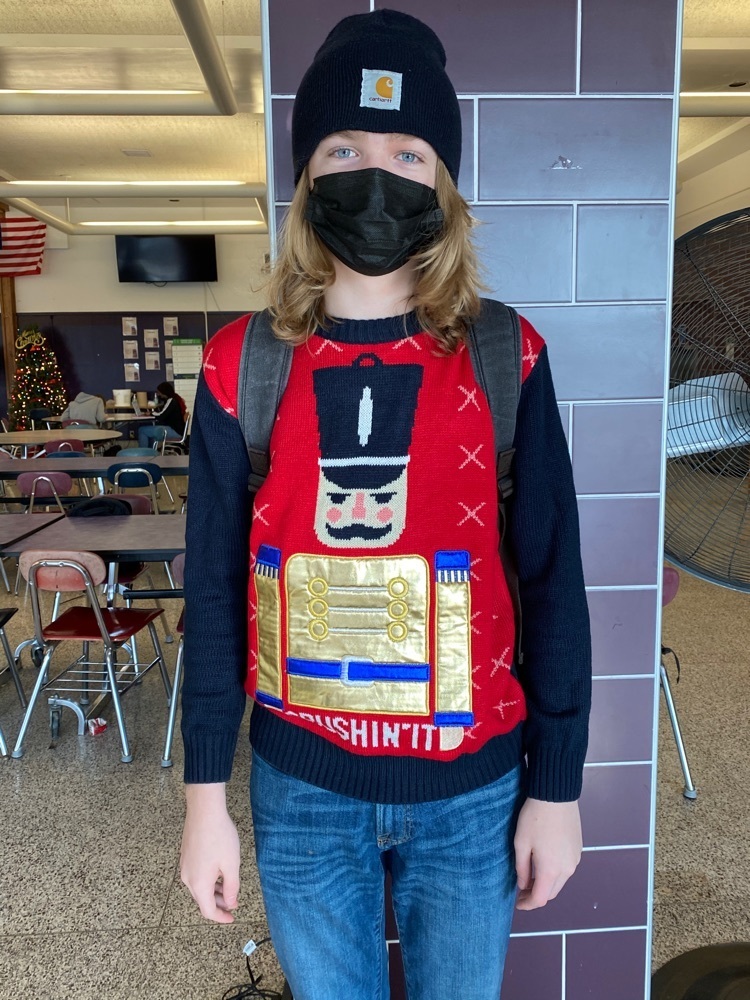 Mrs. Somers' class has been having fun celebrating the month of December! As part of learning about holidays around the world, we made piñatas!