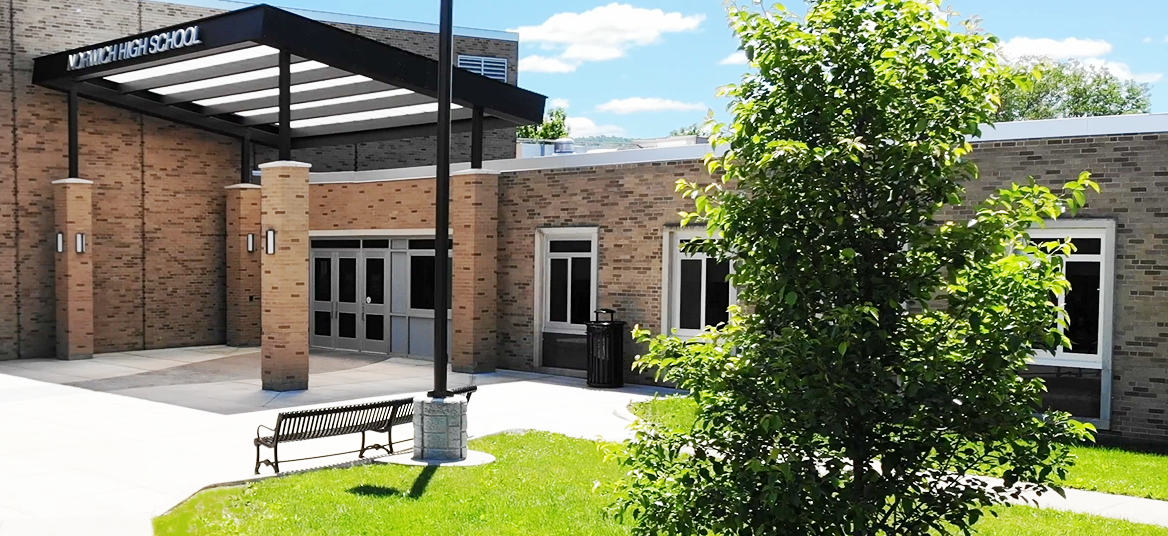 89 Midland Drive
Norwich, NY 13411
607-334-1600
Fax: 607.334.6680
Interim High School Principal
Jacob Roe
Secondary Associate Principal / Director of Athletics, PE, Health, Aquatics, & Wellness
Joseph Alger
6-12 MTSS Coordinator
Lorri Race
DASA Contact
Kelly Collins-Colosi
Norwich High School ...
Home of the Purple Tornado!
Norwich High School has approximately 600 students in grades 9-12 where class size averages between 18-23 students. NHS offers a variety of courses including honors, Advanced Placement, numerous electives and college level courses through SUNY Morrisville, Tompkins Cortland Community College and Project Lead the Way through the Rochester Institute of Technology. These programs enable students to earn college credits while enrolled in high school. In addition, students may participate in a wide array of vocational courses through our local DCMO BOCES. Students are encouraged to pursue the pathway that interests them through a rigorous course of study and leads them in the direction of college and career readiness.
In order to foster the potential in every student at Norwich High School, we also offer a strong program in athletics, music, art and extra-curricular clubs. Through these activities, and our strong academic offerings, students have many opportunities to learn and grow at NHS. This serves to fulfill our goal of creating a positive, supportive environment where we challenge minds, foster compassion and pursue excellence each and every day.